International Relations Institute of Cameroon : Performance Projects For 2020 Adopted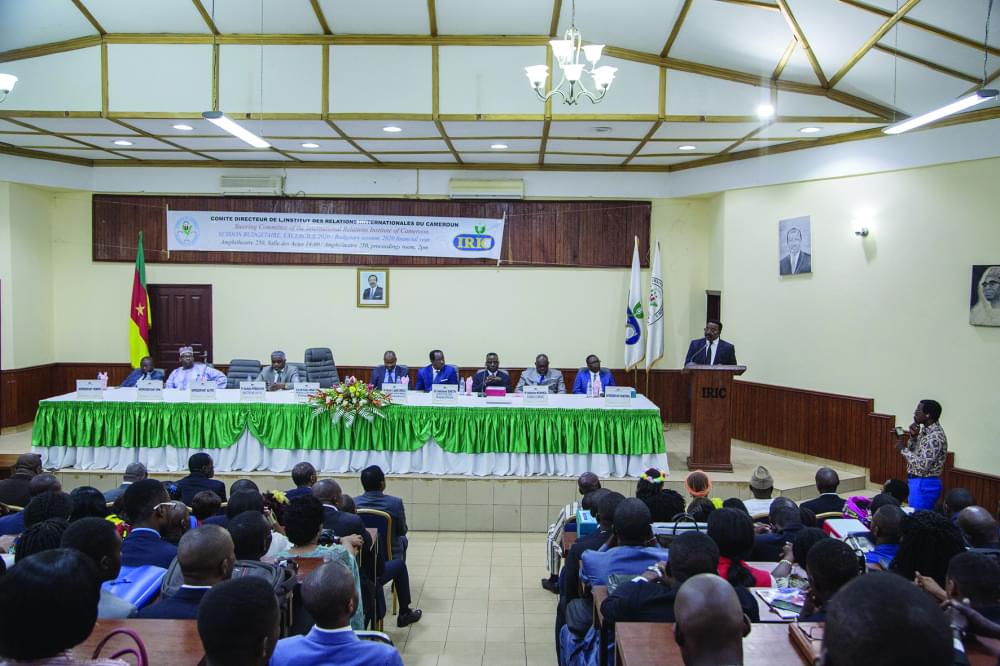 Next financial year's budget was adopted during the institution's steering committee ordinary session chaired by Minister Felix Mbayu on December 23, 2019.
The Minister Delegate to the Minister of External Relations in charge of Cooperation with the Commonwealth, Felix Mbayu on behalf of the Minister of External Relations, Mbella Mbella chaired the ordinary session of the steering committee of the International Relations Institute of Cameroon (IRIC) on December 23, 2019 during which the institution's action plan and 2020 performance project was adopted. The balance sheet for 2019 was equally examined by the Board of Directors.
While congratulating the Director of IRIC on the academic successes on the educational establishment, Minister Mbayu encouraged the staff and students to work for a diplomacy that embodies values instead of the classic gladiatorial diplomacy that leads to war and dehumanization of the other. "We have learned that States have only interests… I tell you that values help our world function better than interests. I call on you to be optimistic and to make a paradigm shift. That our States may become havens of patriotism and the search for the common good, and that our world, protected from climate destruction, may become a paradise for all," he urged. The Minister lauded the promotion of the values of peace and social cohesion at the International Relations Institute of Cameroon. I note with satisfaction that social peace is preserved in IRIC. I have no doubt that your recipes are justice, equity, proximity, listening…these humanist values that both strengthen their author and give dignity to the beneficiaries," he stated.
On his part, the Director of IRIC, Salomon Eheth, presented the administrative, managerial and financial overview of the institution for 2019. " The year 2019 was an important milestone in IRIC's internationalization project. The Institute consolidated and expanded its extensive partnership network. Three Memoranda of Understanding were signed with two institutions and a foundation, and at the national level, a good number of partnership requests have been received," he stated adding that priorities for 2020 will be the infrastructural development and programme innovation. The budget of the institution was adopted in income and expenditure at FCFA one billion one hundred and fifty-four million seven hundred and eighty thousand.

Same category