Presidential Largesse : Buea IDPs Receive Their Quota With Gratitude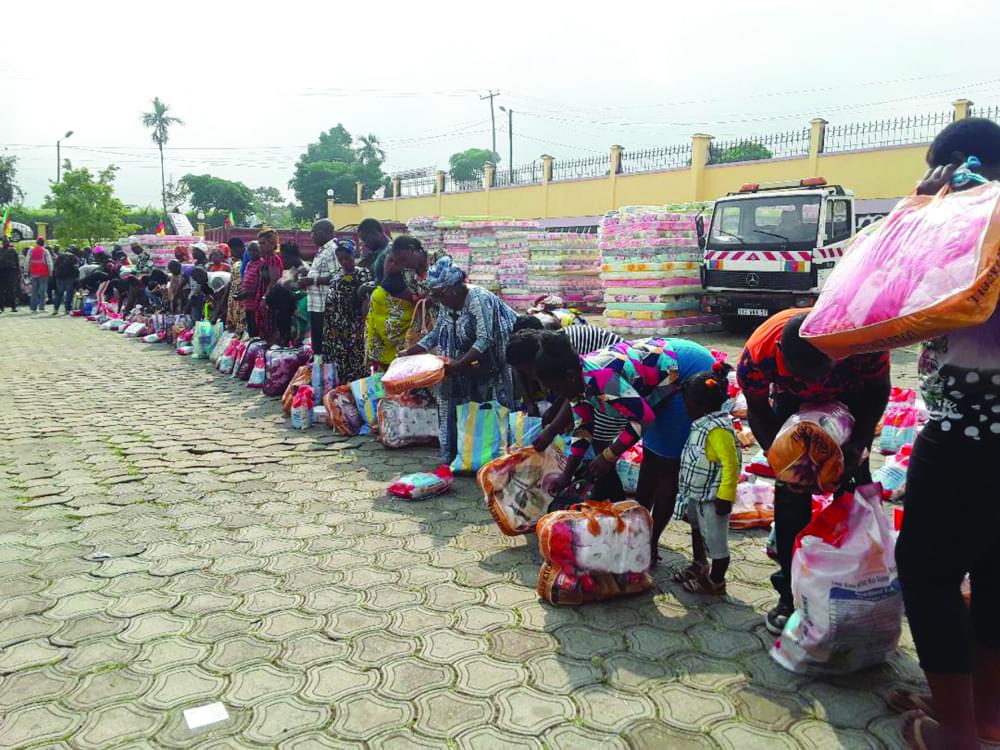 300 of them each took home rice, mattress, blanket, soap, tin fish and toilet paper plus transport fair.
Internally Displaced Persons (IDPs) living in Buea have saluted the Presidential Couple to have thought of them at this festive period. That the items they have received will be of great relief to them especially as most of them have been sleeping on bare cement floor joined with the cold in Buea. Mbeng Mathias Ndip,IDP, indicated that he has been sleeping in such condition in Buea with his three children. He said that the Presidential Couple's largesse will relief them especially the mattress and blanket. Another IDP, Eyabi Lynerose noted that with the gifts, they have gotten rice for the New Year Day celebration.
In Buea alone, 300 registered IDPs benefitted from the Presidential Couple's largesse. Each IDP took home a package made up of a mattress, blanket, 5 kg of rice, 10 bars of soap, 5 tin fish and 6 toilet papers. Each person was also handed FCFA 5,000 to facilitate his/her transportation home. The items shared at the Buea Council premises on Tuesday December 31, 2019 were supervised by South West Governor, Bernard Okalia Bilai.
The...
Same category