"Cameroon Intends to Resolutely Continue Its March Towards Emergence"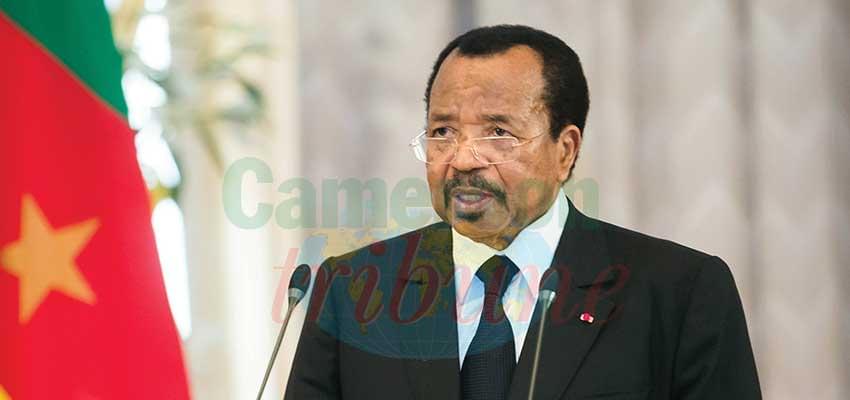 Speech by the Head of State in response to the presentation of New Year Wishes by the Diplomatic Corps on 9 January 2020 in Yaounde.
"The Dean of the Diplomatic Corps,
Read also :
Energie : la main tendue au secteur privé
I would, first of all, like to thank you for the kind and encouraging words you have just spoken about my country. Distinguished Members of the Diplomatic Corps, The decade that has just ended, like the past year, was marked by serious threats to international peace and security. Faced with the huge challenges posed to humanity as a whole, namely terrorism, climate change, migratory movements, the rise of populism, etc., the international community made multiple efforts to find solutions. However, much remains to be done. Even though the fight against terrorism is recording some success in Syria and Iraq, there is concern that without genuine and sincere solidarity among States, this scourge could spread to other parts of the world and intensify. I am thinking particularly of Africa, especially the Sahel region where Mauritania, Mali, Niger, Burkina Faso and Chad are already affected. Cameroon has not been spared. This affords me the opportunity to commend the G5 Sahel Member States which are making considerable efforts to neutralize terrorists. I also pay tribute to France whose troops are participating courageously in the fight against jihadists, under Operation Barkhane. Cameroon, for its part, is working together with all the neighbouring countries of the Lake Chad basin and international partners of goodwill to neutralize the Boko Haram sect's capacity to wreak havoc. Such solidarity is all the more necessary as our developing States need increased financial resources to build road, rail, port, energy and industrial infrastructure for their development. Such facilities foster the creation of many jobs that can dissuade our youths from venturing into other continents, thus sparing us the unfortunate incidents that have turned the Mediterranean Sea into a vast, hideous cemetery at the dawn of the 21st century.
Read also :
Paul Biya en Europe
The Dean of the Diplomatic Corps,
Read also :
Cameroun – Congo : les adieux de l'ambassadeur au chef de l'Etat
Same category