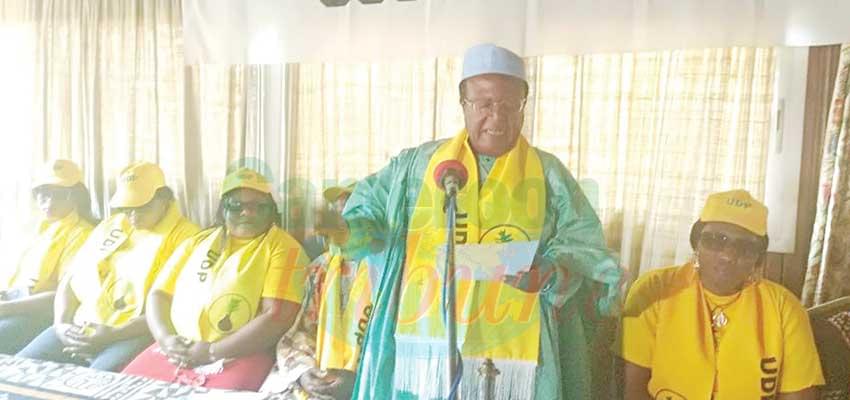 The party is campaigning under the banner of peace and elimination of marginalisation.
The United Democratic Party, UDP, which is gunning only for the legislative election will be doing so as the People's Alternative Political Party under the banner of "Justice for All".
Party Chairman Bochong El Hadj Lawan Bako told Bamenda city dwellers during a campaign launch on Saturday that the UDP and its militants are solidly against any form of marginalisation and stands for justice and for peace. The campaign launch which was supposed to take place in an open-air was rather held at the hotel Mondial because of the current security concerns in the region. In his opening statement, El Hadj Lawan Bako presented the UDP legislative candidates comprising eight women, seven youths and HausaFulani personalities who are proponents of the proposal to rename the country to, "United Republic of Cameroon" and a quota system of forty per cent for the people of the North West and South West Regions in recruitment, appointments and government development projects.
Lawan Bako and his campaign collaborators, speaking at the launch, said firmly that politics is a clean and not a dirty game as many consider it to be. It is an instrument for development. They agreed in their speeches that politics is as clean as a football match; the problem is not with players but referee and linesman who blow the whistle when there is no fault
Same category