Young Cineast Days : Red Carpet For An Engaged Cinema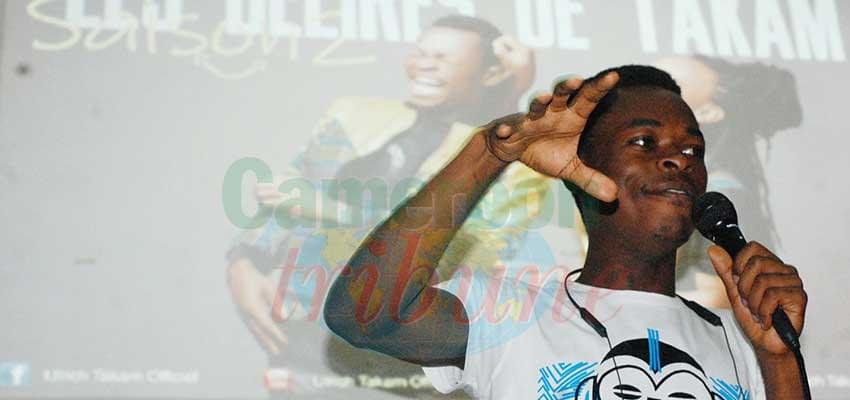 The event which took place in Yaounde from the 14th to the 16th February 2020 focused on violence against women and children.
Three days were sufficient to cover the 3rd edition of the Young Cineast Days ( Journées du jeune cinéaste). Led by the CineCamer Association headed by Maimounatou Bourzaka, promoter, the event had as theme, "Violence against women and children: if cinema says nothing it encourages". That topic of conversation which can be vulgar for the look of others still remains a veritable taboo for ladies and children who are mistreated. On that same way, the event which took place in Yaounde at the Foundation Tandeng Muna and at a cultural center called CLAC de Mimboman from the 14th to the 16th February 2020, was marked by different activities such as workshops, a conference-debate and film screenings. "Ne crains rien, je t'aime" of Thierry Ntamack, a young Cameroonian director, was screened during the opening ceremony. This movie which matches well with the general theme of the Young Cineast Days shocked the public through horrible scenes of violence but also gave a lesson to everyone at the end.
A conference-debate, one of the most important parts of the programme, was organised at the Foundation Tandeng Muna under the same theme of the 3rd edition. Five panellists including a psychologist, an art sociologist, a festival promoter, a film director and a president of an association for the fight against violence were moderated by Monica Nkodo, a journalist. They had the occasion to discuss on the different facets of violence in terms of causes, consequences and methods to fix this issue in our society. The event also allowed young filmmakers to participate in workshops that have been led by professionals in the field like Claye Edou, the director of "Minga et la cuillère cassée" who kept the attention of public on promotion of film and mobilisation. Ulrich Takam, humourist, taught about the emergence of web series.
After three days of intense work, many movie directors, actors and talented people in cinematographic field gave their appreciation about the initiative made by the promoter Maimounatou Bourzaka. For Madeleine Autet, director of the film documentary "Sur mes pas", "It is important to sensitize youth for a better future. Youth should have an interest about cinema so that later, we can have a Nollywood and Hollywood in Cameroon", she said. For the promoter of the event "It was an exceptional edition. I was happy on the quality of trainers and number of participants. It was up to our expectation. Cameroonian cineasts are full of talents and really need that initiative to perform. The disappointment can be at the level of the public and enterprises that do not support us, but we hope to have them in the next edition," said Maimounatou Bourzarka.

Same category