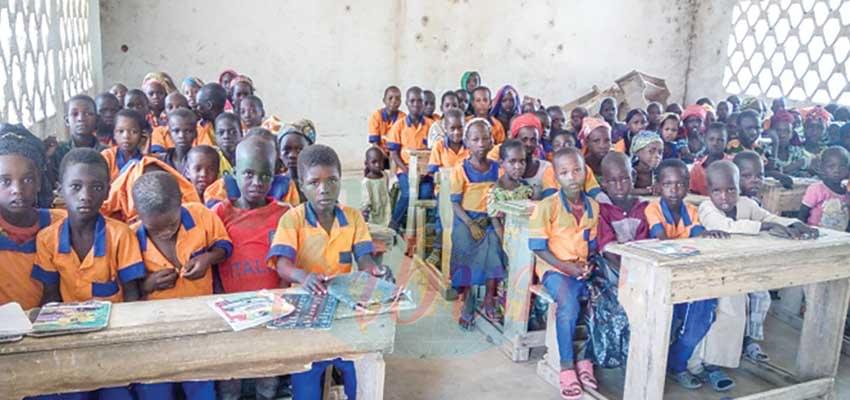 This is found in a circular letter signed by the Minister of Basic Education to lay down strategies to prevent violence in primary schools.
The disturbing situation of violence in schools today cannot be overemphasised. Students, pupils and teachers have sustained injuries and even death as a result of violence within the school premises. The Minister of Basic Education, Laurent Serge Etoundi Ngoa, through a circular letter to the basic education family has decried the increasing acts of violence in the school milieu. Such manifestations, the Minister of Basic Education says, are incidental, complex and multifaceted. As a result, Professor Laurent Serge Etoundi Ngoa in the Circular letter No 005/11/426/CL/MINEDUB/IGE/IP-EP of February 17, 2020 directed to Regional and Divisional Delegates, Sub-divisional Inspectors, secretaries of private Basic Education, Head Teachers of Nursey and Primary Schools among others has laid down strategies to prevent violence in schools.
To pre-empt and curb the rampant phenomenon of violence, which is a cause for concern in schools, the Minister has instructed all actors in the Basic Education Family to incessantly watch out and hold monthly educative talks on the identification of acts of violence, their manifestation and eradiation in the school milieu. School administrations also need to carry out systematic search of learner's school bags, pockets, didactic materials and other objects belonging to them. During Parent Teachers Association (PTA) meetings, the Minister in the circular has called on various school administrators to encourage parents to check the content of their children school bags every morning, before they go to school.
School authorities have also been informed to create clubs that promote peace, tolerance, dialogue and a harmonious living together. They have also been urged to organise tripartite teachers-parents-pupils, discussions twice per term in order to promote the good practices of peace and living together. The Minister of Basic Education has also instructed school authorities to institute inter-class competitions which give value to the pupils and teachers who distinguish themselves in the practice of team work and living together. Henceforth, during the holding of morning assemblies, pupils will be reminded of the benefits of living together and the importance of peace between pupils and teachers.

Same category