"The Team Is Preparing Well"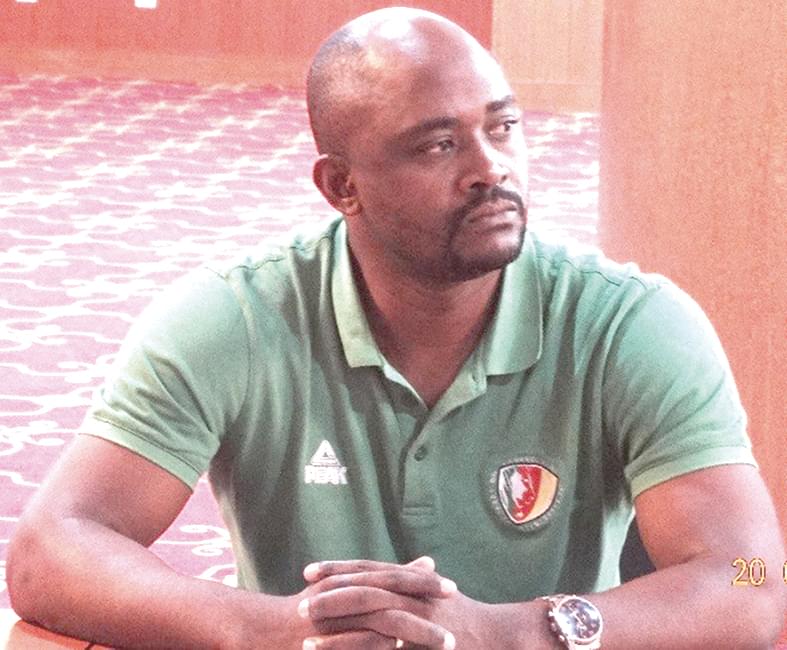 Camille Njoh Ekitti, Secretary General of the Cameroon Basketball Federation talks about the state of the preparedness of Cameroon ahead of the Afrobasket 2021 qualifiers.
How prepared is Cameroon for the Afrobasket qualifying tournament?
Preparations are ongoing. We have professional players and we can only liberate them during this lapse of time. For the rest I think the team is preparing well since Monday. The ambiance is good in the group and there are two new players that have injected into the team and who are integrating well. The players are doing fine. There are no injuries as at now. I hope the players will give their best.
From the start there were about 20 players to come out with 16 and today there are some players who are not present how do you explain this situation?
A total of 16 players were invited for the training camp in Yaounde and the press release inviting them stated that only 12 players will go to camp. Because in three days we cannot organise a fair at the same time whereas we have to focus on the competition. Except that in one week the staff on hand in the absence of the coach Adien Ngono have estimated that with the 13 players that are left we can go on with the training session. We also had a choice to make at the end and that is what has been done. They are 13 players and from tomorrow they will be more.
At the level organisation what has been done and what is left?
I have been told that at the level of organisation the greater part of the job has been done. For the officials we have to ensure their arrivals, their air tickets, their hotels and more than half of the group is already present. The rest of the group will arrive this evening with the last arrivals. The Cameroon team is already undergoing a training camp. Their adversaries; Côte d'Ivoire and Guinea are logged in hotels in the city and the only problem is the Multipurpose Sports Complex which is still not yet ready for the competition. There was the draw of the African Nations Championship there were some heavy equipment that were used in the hall. It is being cleared for the past two days just that it is not yet finished and we have not yet carried out the necessary installations for the competition that we are hosting notably our package, the hall and regulation of the electricity, among others. It is true that it can be done in 24 hours but the hall must be cleared.
Same category