2020 Mt Cameroon Race of Hope : 550 Athletes On Starting Blocks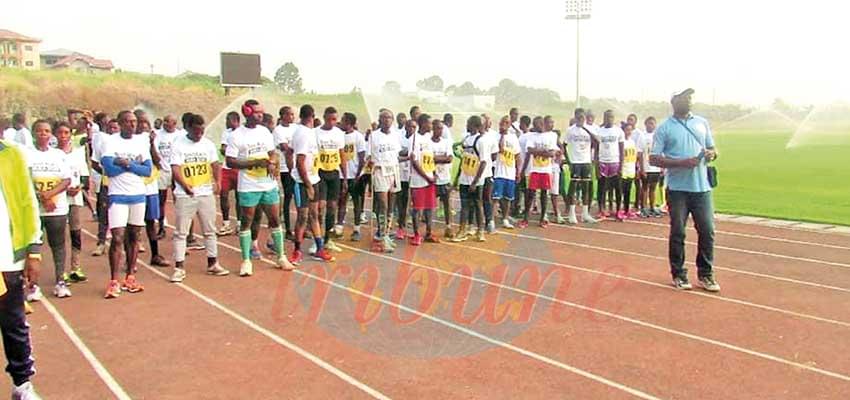 The race slated in Buea tomorrow will feature international athletes.
550 athletes will be on the starting block at the Molyko Omnisport Stadium on Saturday February 22, 2020, to challenge the chariots of the gods. The race that will kick-off at 7 am will feature three categories of athletes. The Minister of Sports and Physical Education is expected to give the kick-off. The senior category has 331 athletes among whom are 45 women and 286 men. In the junior category, 28 females and 48 males amounting to 76 will also be on the starting block. Veteran category has 143 athletes broken down to 26 women and 117 men. On a whole, there are 99 women and 451 men to ascent and descend the 38 kilometre distance. Among the 550 are 18 international athletes.
The Secretary General for South West Athletics League, Nlembe Roger, indicated that foreign participants are coming from Britain, France, Kenya, Nigeria among others. Three Kenya Women and a Zimbabwean will take part. Cameroonian names to watch include Ngwaya, Ngwang, Ngalim and Tatah Carine. He said the track to the mountain has already been cleared and there is general mobilisation for porters. 30 hostesses recruited for the race have been measuring their steps at the Molyko Omnisport Stadium since Monday, he said. Nlembe Roger pointed out that everything is set for a hitch-free race tomorrow, Saturday.
At press time yesterday, the athletes were undergoing medical checkup at the Molyko Omnisport Stadium. South West Regional Delegate for Public Health, Dr. Ebongo Zachaeus, indicated that they are checking the physical fitness, blood sugar and blood pressure of athletes.
At the level of animation, South West Regional Delegate for Culture, Grace Ewang, has put in some 20 dance groups that will thrill the public tomorrow. It will also be a moment for touristic sites of the region to be marketed to tourists. South West gastronomy has been programmed for display.

Same category