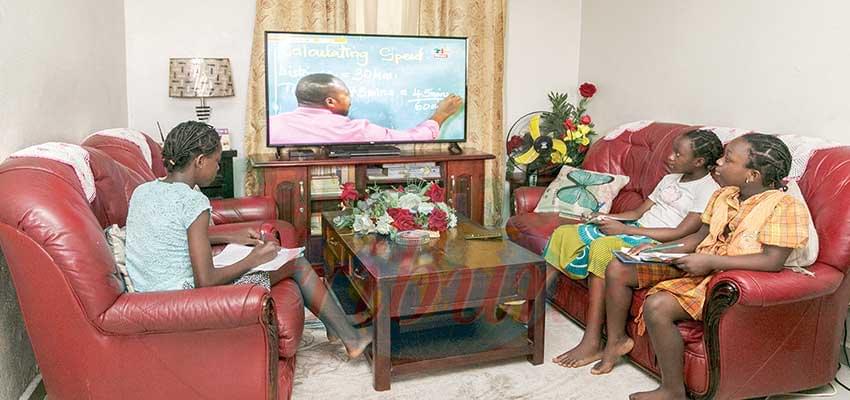 Many parents appreciate the move but for the irregular electricity supply which makes it impossible for kids to follow all the lessons.
"I really love the efforts. But efforts are useless if they are not being made effective. With all my heart I excitedly waited in front of my television (TV) set for 8:30 am on April 8, 2020. But guess what happened …uncle ENEO (the electricity company) was on his morning coffee break of what God knows how long! Suddenly, lights went off and even after two hours had not returned. My disappointment and that of my daughter was so great." This is a narrative from La Marja, an inhabitant in Limbe in the South West Region. La Marja continues by saying it is okay to organise classes on TV, but how many people actually have access to electricity, let alone have it consistently? This and many more are the questions Cameroonians are asking at a time the government has opted for tele-education in a bid to help children get connected to their classroom now that they must stay at home due to the Covid-19 pandemic.
Just like La Marja, Caryle, a primary school pupil in the Littoral Region was also disappointed when lights went off while she was looking forward to undertaking her lessons via the TV. Many people believe that with the frequent power outages in certain areas in the country, only kids with home generators or living in areas where there is hardly or never power cut will have access to the current lessons going on over CRTV.
Another evident question many people are asking is about children who do not have a television set at home. An inhabitant in Yaounde, Francis A. ...
Same category