The Gambia: Adama Barrow Elected New President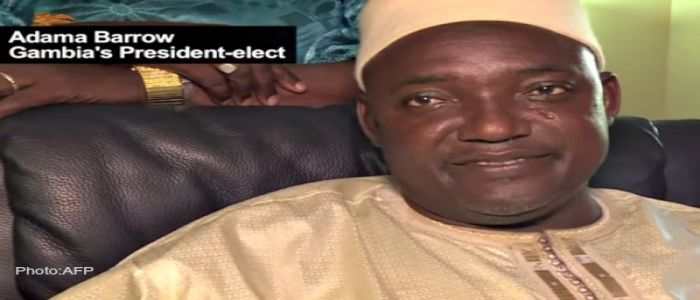 He received 45.5 per cent of the vote while President Yahya Jammeh got 36.7 per cent.
Congratulatory messages have been pouring in from world leaders to the people of The Gambia on the peaceful conduct of the presidential poll of Thursday, December 1, 2016. Agency reports said incumbent Yahya Jammeh, 51, who has been in power for 22 years, conceded defeat to Adama Barrow, 51, the leader of a coalition of seven political parties.
The results released on Friday, December 2, 2016 by the Independent Electoral Commission gave Adama Barrow 45.5 per cent of the single round vote, Yahya Jammeh, 36.7 per cent and Mama Kandeh, 17.8 per cent, the BBC reported. Hundreds of Gambians took to the streets to celebrate one of the biggest election upsets West Africa has ever seen. In a televised statement, Jammeh said the vote had been "the most transparent election in the whole world," adding that he would not contest the result.
"I take this opportunity to congratulate Mr. Adama for his victory. It's a clear victory. I wish hi...
Same category