Human Rights Commission : Chairman Dr Chemuta Banda Is No More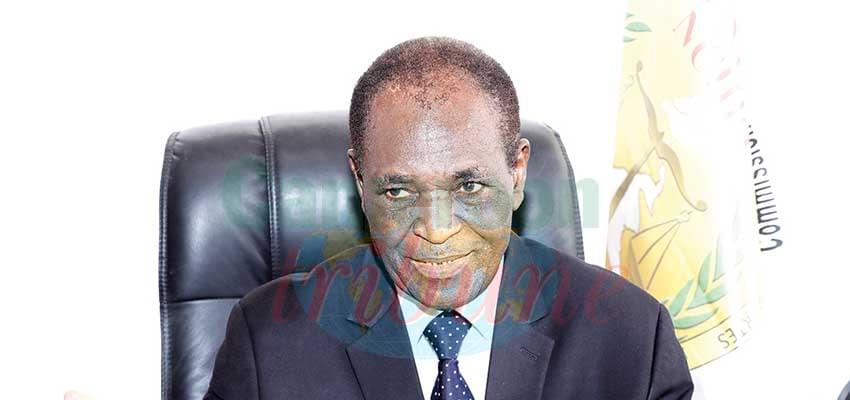 He died on May 18, 2020 in Yaounde after suffering from a brief illness.
Cameroon's National Commission on Human Rights and Freedoms is bereaved as its chairman, Dr Divine Chemuta Banda died in Yaounde on Monday, May 18, 2020 from a brief illness in a health facility. Sources at the Communication Unit of the Commission confirmed the information of the departure of its chairperson to the world beyond last evening.
He was appointed Chairperson of the Human Rights Commission in 2003 and he replaced Dr Solomon Nforgwei who had died. Since 2003, Dr Divine Chemuta Banda has worked tirelessly to shape Cameroon's human rights commission till his demise. Born on December 26, 1946 in Bafut, today's North West Region, he went to the then University of Yaounde and later on to the Nova University in the United States of America where he obtained PhD in Public Administration.
The reign of Dr Banda at the National Commission on Human Rights and Freedoms has given the institution more prominence. He was a bureau member of the Global Alliance for the National Human Rights Institutions. Many pressmen and the world at large will remember him in one of his last media outings in Yaounde on April 14, 2020 on the ravaging coronavirus pandemic. Stating that Cameroon's prisons harbour more than 30,000 persons, he called on government to decongest the prisons as a way of fighting the spread of the pandemic stating that, "The Commission is worried about the situation of people in prisons." Concerning what the rights commission was doing, he said, "We in the human rights sector are performing in a very structured manner. At the world level, we conceived ideas concerning the fight, submitted to the United Nations System, particularly the World Health Organisation that sent it to member States of the UN. We are at the basis of the 13 original measures that Cameroon adopted. We are therefore not acting in isolation; we act to reinforce what has been globally conceived."
Dr Chemuta Banda also enters the book of records as one of the members of the commission President Paul Biya instructed to investigate the Ngarbuh killings that took place in February 14, 2020. He had also made the position of the National Commission on Human Rights and Freedoms known during elections, the socio-political crisis rocking the North West and South West Regions, the war against the Boko Haram sect in the Far North Region with key attention on respect of human rights.
Same category