United States : Protests Against Police Killings Persist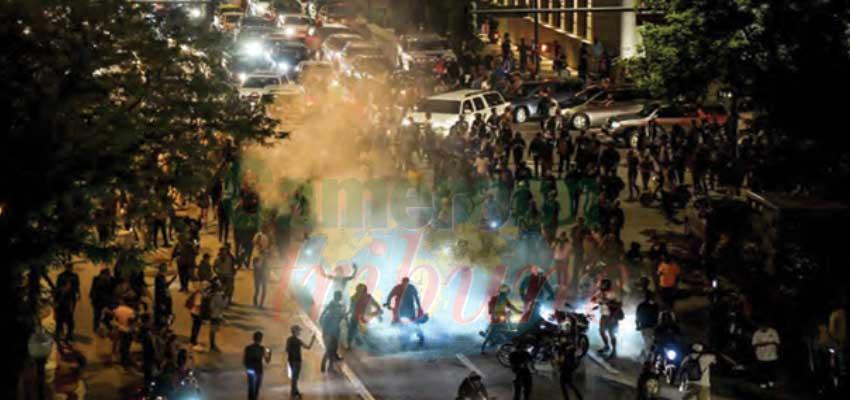 Several US States activate National Guard troops as protests over police killings of unarmed Black people grow.
Protests is gripping major cities across the United States against police brutality and violence, especially against unarmed Black people. Several states have called in National Guard troops to help quell the protests, some of which have turned violent. Cities nationwide have also implemented curfews, but protesters appear undeterred.
Protesters in Minneapolis, Minnesota, have pledged to continue until all four officers involved in the death of George Floyd, an unarmed Black man, are charged. Floyd died on Monday, 25, 2020 after a white officer knelt on his neck. Officer Derek Chauvin has been charged with third-degree murder and manslaughter. The other officers have not been charged. Trump has ordered Pentagon to put military police on alert, saying they may be deployed to Minnesota.
According to a protester, going home would send the wrong message that they can shoot us up when they want, that's not the case here", she said protesters have promised to remain in the streets until all four officers involved in Floyd's death have been charged. "We don't need a curfew, we need justice," Mia, a 20-year resident of Minneapolis told Al Jazeera.
In Atlanta, a protester explained that they had to take to the streets despite the dangers associated with the coro- navirus pandemic because of excessive police brutality, "It's not OK that in the middle of a pandemic we have to be out here risking our lives," Spence Ingram, a Black woman marching in Atlanta, told The Associated Press. San Francisco Mayor London Breed has declared the implementation of a citywide curfew starting on Sunday 3:00 GMT. The mayor of Los Angeles says the National Guard will be deployed overnight to help local law enforcement as protests continue in the country's second-largest city. Protests continue in Salt Lake City despite a curfew issued by the mayor and National Guard troops deployed by Utah's governor.
Joe Biden, the presumptive US Democratic presidential nominee, said in a statement early on Sunday that "we are a nation in pain, but we must not allow this pain to destroy us". The National Guard has been called out in Washington, DC, as pockets of violence erupted during a second straight night of protests. Over the weekend, hundreds of protesters converged on the White House and marched on the National Mall, chanting "Black Lives Matter," "I can't breathe" and "No justice, no peace". So far, police have arrested nearly 1,400 people in 17 US cities, with the number expected to hike as protests continues .
Same category