Fight Against Coronavirus : ECOWAS Ministers Evaluate Measures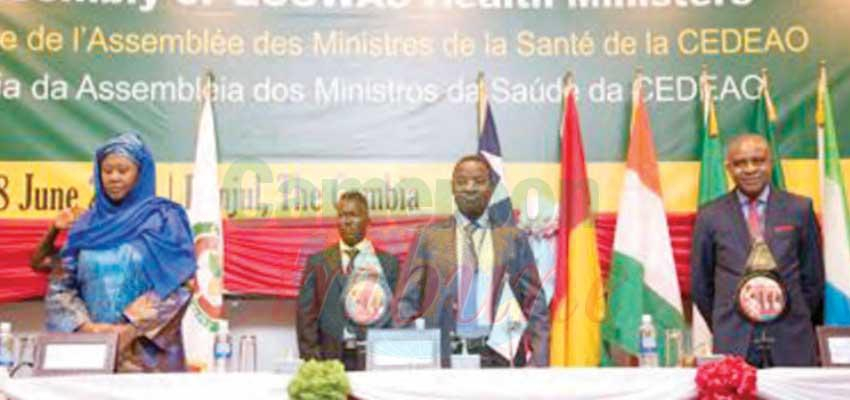 They met via videoconference to examine journey covered, errors made and make new recommendations
In order to coordinate and strengthen efforts undertaken in West Africa for the control of Coronavirus (Covid-19), a Coordination Committee Meeting of Ministers of Health of the Economic Community of West African States (ECOWAS), took place by video- conference on 2 June 2020, under the chairmanship of Dr Osagie Ehanire, Minister of Health of the Federal Republic of Nigeria.
According to a communique made public on May 6th 2020, the evaluation meeting came on the heels of an Extraordinary Session of the ECOWAS Autho- rity of Heads of State and Government held on 23 April 2020, which set up Ministerial Coordination Committees on Health, Finance and Transport to support H.E. Muhammadu Buhari, President of the Federal Republic of Nigeria, the Champion designated by the ECOWAS Authority to coordinate response to the Covid-19 pandemic within the region.
It is expected that the Ministerial Coordination Committee on Health will meet regularly, at least every month to review progress on ending the pandemic. After an address by the chair- person to the several ministers of health or their representatives who were part of the meeting, it was noted during discussions that despite the numerous ef- forts, the epidemic continues to spread in the ECOWAS region, although the Member States are at different stages of evolution. As at 1 June 2020, 35,115 people had been confirmed to have Covid-19 in the Region since the first case on 27 February, of whom 56% still had active infection, 42% had recovered and 2% had unfortunately lost their lives. They observed that, despite the improved surveillance and rapid increase in testing, only about 0.11% of the population had been tested to date. The Ministers commended the ECOWAS Commission and West African Health Organization (WAHO), for technical and financial support to Member States in coordinating, training of personnel, and financial support as well as provision of diagnostic test kits and critical medical supplies. Following presentations by experts, the Ministers agreed to, institute measures to mitigate the socioeconomic impact of the pandemic on the population, mobilize more resources to support national and regional Covid-19 response capacity, strengthen capacity for contact tracing, isolation and treatment, increase number of health workers, decentralize testing, surveillance to the districts with professionals and volunteers deployed to support local efforts, develop a cross-border surveillance and agreed that the easing of lock- down which has already started in some Member States should be data-driven, adapted to local context, and implemented gradually .
Same category