Algeria: Over 1,000 Immigrants Rounded up For Deportation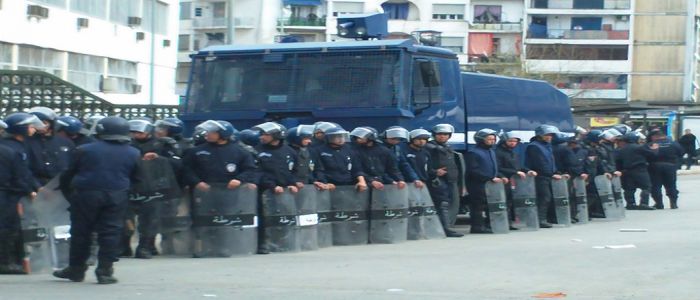 The nationals of West African countries are being held in two detention centres.
The authorities in Algeria have rounded up about 1,400 illegal immigrants from West Africa in preparation for their deportation, Radio France Internationale, RFI, reported yesterday, December 5, 2016. Reports say the campaign is continuing, with those picked up detained in Tamanrasset and Algiers.
As a result, thousands of West African immigrants in Algeria have gone into hiding, fearing that they will also be picked up. Gendarmerie and police riot vans have been deployed around targeted neighbourhoods. SNAPAP, an independent trade union, described the measure "as the biggest roundup of Sub-Saharan Africans since independence." An association of militants, RAJ, called for a halt to the deportations. Meanwhile, Algerian authorities were still to make any formal announcement on the situation as at yesterday, December 5, 2016.
West African Ambassadors said they were still waiting for information from the Algerian Ministry of Foreign Affairs as migrant community leaders held emergency meetings on how to react to the situation. Agency reports said the authorities first swung into action on Thursday, December 1, 2016, rounding up men, women and children, some of whom were transported in a bus convoy to the southern part of the country for detention. The operation was led by police and gendarmerie forces.
The Algerian Human Rights League said about 1,400 foreigners were being held in a detention camp on the outskirts of the capital, Algiers by Friday, December 2, 2016. The same evening, the first set of 11 buses reportedly departed the capital for Tamanrasset, located 2,000 km in the southern part of the country.
According to sources, Algeria last deported Sub-Saharan immigrants in 2012, except for Niger nationals. RFI reported that Niger authorities have given approval for deportation convoys to travel across its territory as diplomatic sources say the plan is to take the immigrants by road right to their countries of origin.
Same category