NBA Basketball Season : Competition To Resume On July 30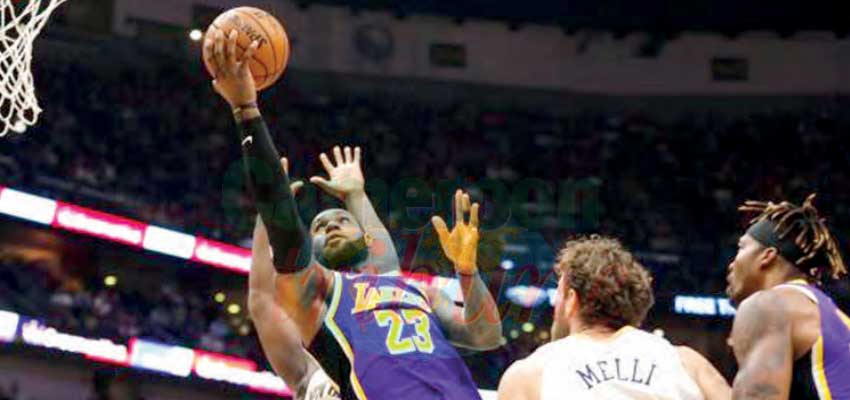 A total of 22 teams are gearing up in the Orlando area ahead of the restart of the 2019-2020 season.
Play will soon resume in the prestigious NBA basketball championship. Sources say the NBA season is set to resume on July 30 in the Orlando area. The 2019-20 NBA season went on break on March 11 because of the coronavirus pandemic. On June 4, 2020 the NBA's Board of Governors approved a competitive format for the comeback of the season with 22 teams returning to play and a start date of July 30.
Already, NBA teams have begun arriving at Disney World in Orlando for July 30 restart. Upon arrival players will be quarantined in their hotel rooms for 36-48 hours. They will be limited to room service and must pass two tests 24 hours apart before being allowed to join teammates and begin training for the July 30 restart. Living for months in a quarantined bubble designed to shield them from Florida's surge in novel coronavirus cases, the Disney ESPN Wide World of Sports complex in Orlando will be home for some of the planet's best-paid athletes. Twenty-two teams began arriving on Tuesday, July 7, 2020 with staggered check-ins continuing through Thursday, July 9.
For some it will mark the beginning of a grinding three-month stay should their teams make it all the way to the finals, which are scheduled to start on September 30 and could run as late as Oct. 13, 2020. While spending three months inside Disney World might be a dream come true for millions of children, for many NBA players it will be an endurance challenge of daily testing, dealing with 113 pages of strict health and safety protocols, high-tech monitoring and separation from family and friends. Players and coaches will all be required to wear face masks, along with a proximity alarm that will notify the wearer if they are within six feet of another person for more than five seconds.

Same category