DR Congo : Appointment of CENI President Triggers Protests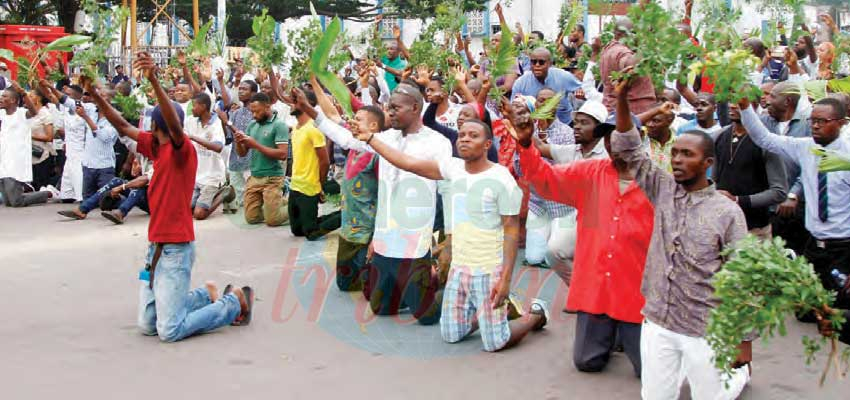 Thousands of demonstrators have since the start of the week braved the rain and tear gas from police to demand the sacking of Rosard Malonda.
Police have used tear gas to disperse thousands of protesters in the Democratic Republic of Congo capital Kinshasa following a decision by the National Assembly, dominated by supporters of former president Joseph Kabila to appoint, Rosard Malonda as head of the Independent National Electoral Commission (CENI). The Monday, July 13, 2020 rally was called by the main alliance of opposition parties, LAMUKA, whose candidate, Martin Fayulu, was denied victory in the December 2018 elections because of CENI's fraud. In a statement last week, LAMUKA called Malonda an "agent" of Kabila's FCC political alliance, and demanded a financial and operational audit of CENI.
According to reports by Aljazeera, protesters gathered in Boulevard Lumumba, one of the city's main avenues, marching around a vehicle carrying former rebel leader and opposition chief Jean-Pierre Bemba. Police broke up the gathering using tear gas, while men in civilian clothes threw stones at demonstrators escorting Bemba vehicles badly hurting some of them. In the eastern City of Bukavu and the central city of Kananga, security forces also used tear gas to disperse other protests.
Pro-democracy campaigners said Malonda, currently CENI's secretary-general, has played a historic role in rigging elections in favour of Kabila, who was succeeded in January last year by the current President, Felix Tshisekedi. Though calm returned to the capital after the demonstrators were dispersed, some protesters say, they are not only angry with the nomination of the president of CENI, but with the leadership of the President Felix Tshisekedi and the coalition formed with former president Joseph Kabila which has plunged the country into economic and political crisis.
Meanwhile, supporters of President Felix Tshisekedi's party, the Union for Democracy and Progress (UDPS), last Thursday, staged a protest march that led to the death of two protesters in Kinshasa and three in Lubumbashi in the southeast of the country, according to interior ministry figures. Twenty police were injured in Kinshasa, two of them seriously, the ministry said. Though President Tshisekedi is yet to approve Rosard Malonda as CENI chief, he is said to have condemned violence during a cabinet meeting. A third round of protests have been scheduled for July 19 by Catholic and citizens' groups.
Same category