North west : Over 15 000 On Roll For End of Course Examinations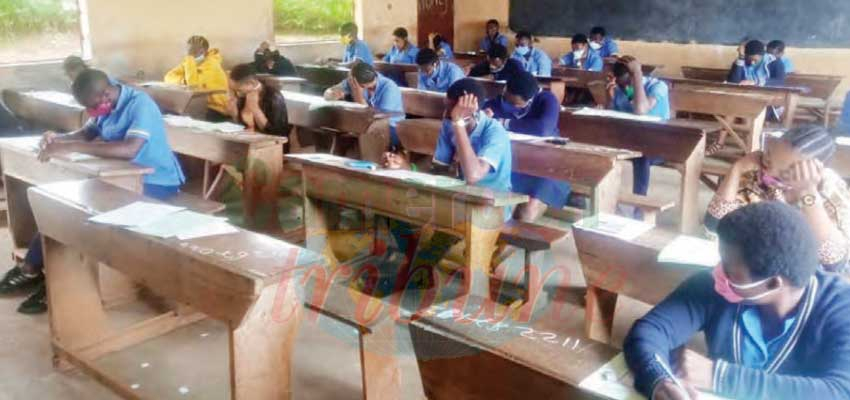 End of course GCE, CAPIEM and CAPIET examinations are on course in the NorthWest since yesterday, August,6, 2020.

The 2020 session of the end of course examinations started in Bamenda yesterday August 6, 2020. The region has a total of 15,326 candidates on roll for the GCE Ordinary and Advanced Levels. Secondary General Candidates are writing in 21centres meanwhile those for theTechnical Education are writing in 11 centres.Other examinations on course includes the the CAPIET Technical Teachers end of course examinations in two centres and the end of course examinations into GTTCs in the region are writing in 7 centres.
The examinations started hitch free in Bamenda but for some absences registered. At the GBHS Bamendankwe center, the chief of Centre, Madam Awuro Estella expressed satisfaction in the conduct of the exercise. She told Cameroon Tribune that candidates, invigilators and superintendants were early to kick start the exams. She said 370 candidates for the GCE Ordinary levels were expected for the first subject but two absences were registered meanwhile all the candidates expected for the GCE Advanced Level Economics answered present.
Writing at a time when the country is battling against a health crisis with COVID-19 to blame, the Chief of Centre, Madam Estella Awuro said measures were in place to ensure that candidates and invigilators stay safe of the pandemic. Hand washing buckets and Sanitizers are prominent at the center.It should be noted that candidates featured with facemasks while social distancing was respected in the writing halls.
Same category