Olympic Committee : Cameroon Intends To Host Islamic Solidarity Games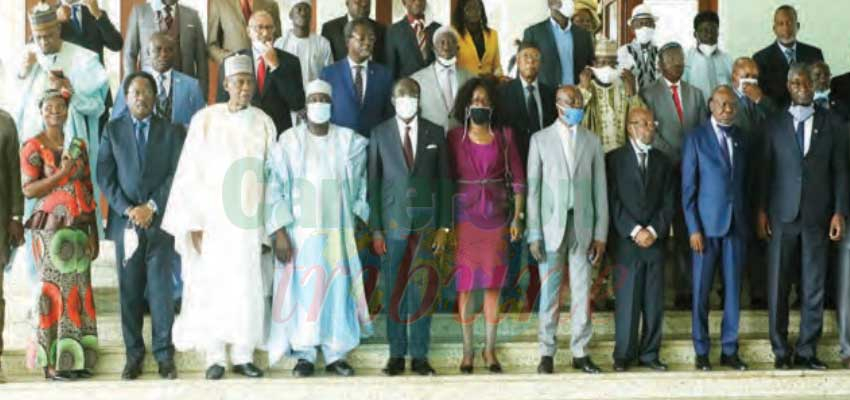 The first ordinary session of the board of administration of the institution took place on Wednesday, August 5, 2020 in Yaounde.
Cameroon intends to host the 2025 Islamic Solidarity Games. This is one of the resolutions of the first ordinary session of the board of administration of the National Olympic and Sports Committee of Cameroon (CNOCS) on Wednesday, August 5, 2020 in Yaounde. The meeting served as a stimulus for the resumption of sports activities in the national sports movement notably that of national sports federations.
Opening the meeting, the Minister of Sports and Physical Education, Prof. Narcisse Mouelle Kombi, called on the members to follow attentively the presentations during the meeting. He reiterated that sports which they are the determining actors should be a mirror of excellence, showcase of prowess and reflect the talent of athletes. The Minister called for a synergy of action of all actors of the national Olympic and sports movement in collaboration with the authorities in the fight against the coronavirus and a progressive resumption of activities of the national sports movement.
The President of the CNOSC, Hamad Kalkaba Malboum said the athletes' health should be a main concern of government. He said there are some important measures that have to be taken in to consideration before starting the competition. "We cannot start the competition without taking some preventive measures to save the health of the athletes whereas the athlete is the main actor in the process," he said. The President also dwelt on the readjustment of the financial budget especially for the athletes who will be participating in the competitions.
During the meeting the members adopted the report of the last ordinary session of the board, report of the activities of the CNOSC since the last session of the board meeting and the presentation of the readjusted annual budget of the CNOSC. The members also discussed on the preparation of multisport international competitions notably the 2020 Tokyo Olympic Games which have been postponed to 2021, the Islamic Solidarity Games to 2021 and the Commonwealth Games to take place in Birmingham in 2022. Some new members of the Conciliation and Arbitration Chamber of the National Olympic and Sports Committee were equally sworn in during the meeting.
Same category