Government Action : Improved Services At Centre Stage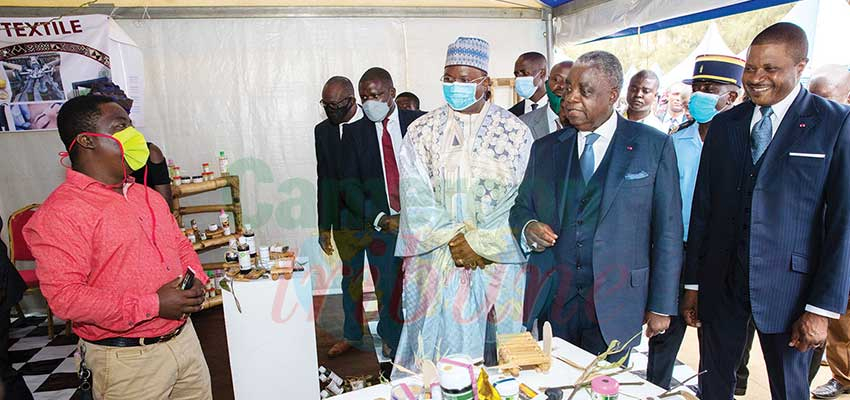 The ninth edition of the Fair on Government Action is on course in Yaounde from September 22 to 25, 2020.
The Minister of Communication, René Emmanuel Sadi, the representative of the Prime Minister, Head of Government, Joseph Dion Ngute has encouraged youths who have organised the 9th edition of the Fair on Government Action (SAGO 2020), describing them as patriotic, creative and youths who are determined to ensure their emergence and that of Cameroon as a whole.
He spoke at the Yaounde Multipurpose Sports Complex on September 22, 2020 as he chaired the official opening ceremony of SAGO 2020 which is a window to the world on government action. The event is taking place on the theme, "Improving the services provided to users of public services in Cameroon." As stated by the Project Manager of SAGO, Patrice Assiga Eyene, it is a "communication platform notably to facilitate access to information for citizens, to bridge the gap between those who govern and the governed, popularise national public policies and to encourage the populations to support actions carried out by the powers that be."
Drawing inspiration from the theme, Minister Sadi said SAGO should be an open space to project economic potentials of the country, and invited all actors of national development to be involved it the event. He cited the Head of State, President Paul Biya who in one of his messages to the nation stressed that government action should be communicated, said there should be coherence between government actions and users of public services. The Minister expressed satisfaction that the number of participating ministries, State institutions, enterprises and private institutions have kept on growing since the start of the fair, disclosing that the number of exhibition stands have increased to 150 from 50 the previous year.
Same category