NexGen Higher Institute of Technology: L'univers futuriste de la robotique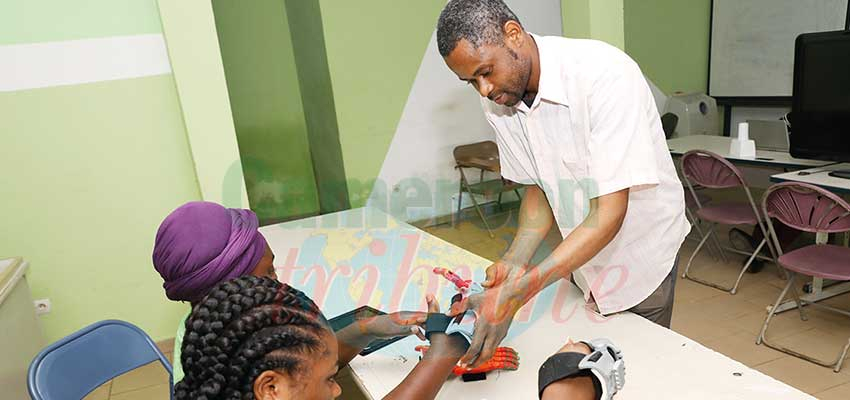 Cet institut de l'enseignement supérieur se propose de former une cuvée d'ingénieurs innovants dans le domaine des technologies de l'information et de la communication.
« Nous sommes dans un environnement de plus en plus informatisé. Plus rien ne se fait sans l'assistance de l'intelligence informatique. Au lieu d'importer la compétence, il vaut mieux la créer dans notre environnement immédiat ». Ce discours, Marcus Kajoh le tient dans son bureau au quartier Nsimeyong à Yaoundé. Le manager de NexGen Higher Institute of Technology, un établissement du supérieur privé formant dans divers secteur, veut contribuer à changer la donne sur le terrain. Sur sa table, une dizaine de micro-robots confectionnés dans ce qui fut à l'époque un centre de formation. Désormais, le statut a changé. La cible aussi. Avec l'autorisation accordée par le ministère de l'Enseignement supérieur, NexGen Higher Institute of Technology a le feu vert pour créer sa petite armée d'ingénieurs en robotique et autres domaines à la pointe de la technologie. Un diplôme de Higher National Diploma ou de Brevet de technicien supérieur est d'ailleurs délivré au terme de la formation.
La première cuvée entame son apprentissage en cette année académique 2020/2021. « Nous ne prenons que 50 apprenants pour un début. Nous optons pour le moins d'étudiants possibles afin de les rendre aussi performants », promet Marcus Kajoh. Les étudiants pourront ainsi choisir parmi les spécialités telles que la cybersécurité, les sciences de l'ordinateur, le droit en propriété des données, la conception de logiciels, entre autres. Une spécialité comme la robotique entre en jeu dès la deuxième année. « C'est une spécialité des sciences de l'informatique. Avant d'en arriver à construire des engins, il faut déjà maîtriser les fondamentaux en technologies de l'information et de la communication, ainsi que le développement d'applications », assure Marcus Kajoh.
Same category