France Offers Hardware To CAR Military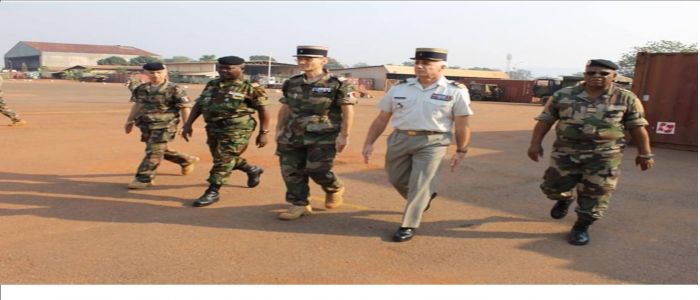 The donation was handed over on December 12, 2016, by "Operation Sangaris" peacekeepers.
The Central African Republic Defence Force, FACA, on Monday, December 12, 2016, received military equipment worth 450 million FCFA from departing French "Operation Sangaris" peacekeepers. Agency reports said the donation included logistics vehicles, tactical trucks for transporting troops and equipment, camping material and sanitary supplies.
Prior to the handover of the material at M'pocko Barracks in the capital, Bangui, French instructors had organised a week's training for 40 CAR troops on their use. Present at the event were Col. Etienne Royal, Commander of "Eléments de Soutien National, » ESN, Lt. Col. Yves Dépit, Defence Attaché in the French Embassy in Bangui and Col. Victor Yakoub, Deputy Chief of Staff of the Central African Republic Defence Force.
"Today, France has come to our assistance by offering us military equipment and we are happy. We would like to see more of such donations to enable CAR to rebuild its army which is the symbol of sovereignty," noted Col. Victor Yakoub. Observers note that the equipment is expected to assist CAR troops move around the country in relative comfort. CAR still faces an arms embargo following the civil strife that ensued in the wake of the March 2013 overthrow of former President François Bozizé. In the meantime, United Nations Minusca and French troops are helping the new authorities to restore security and peace in the war-torn country.
Same category