CAR : Elections To Hold Despite Tension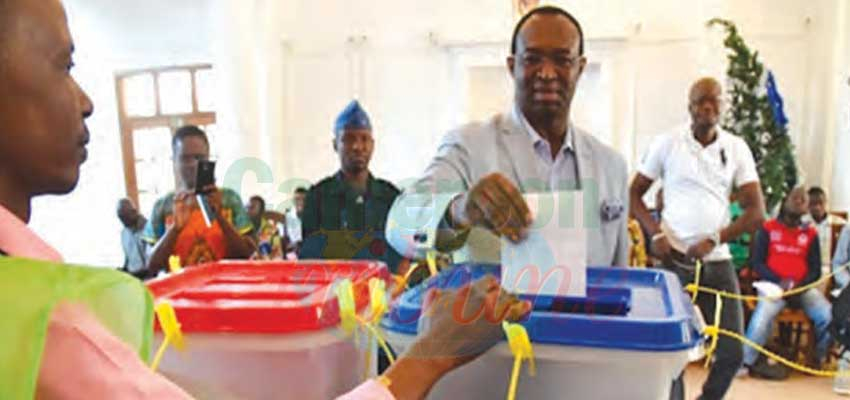 Government supported by international partners have assured the population that elections will go on despite calls for postponement and arms threat.
On Sunday December 27, 2020 voters in Central African Republic are expected to go to the polls for the election of the President and members of Parliament. Campaigns for the said elections began on December 14, 2020 after the Constitutional Council on December 3rd validated the candidature of seventeen candidates for the Presidential election. Among those whose candidacy were approved are; incumbent Faustin-Archange Touadéra, former President Catherine Samba-Panza, former prime ministers and presidents of transitional governments as well as opposition leaders. Dossiers of five candidates were rejected including that of former President François Bozize.
Read also :
Table Tennis : Tough Battle This weekend
According to the rules and regulations put in place by the Independent Electoral Committee, a candidate is declared winner after obtaining more than 50% of the votes. If no candidate gets the required percentage, a second round of the presidential elections will take place on 14 February 2021. The election will be the second since fighting broke out in 2013 following the coup when the mostly Muslim Séléka rebel alliance that overthrew Bozizé fought the mostly Christian and the anti-Balaka militia, which the ex-president is accused of creating.
Read also :
RDC : le Nord-Kivu et l'Ituri au pas militaire
Despite tension and calls for the elections to be postponed, the government has given assurances that the elections will be held on Sunday. Their decision is boosted by the deployment of Russian and Rwandan troops and international partners. The President of the Central African Republic Faustin-Archange Touadéra made a public appearance in the capital Bangui during which he asked thousands of his supporters to be vigilant.
Read also :
Mali : Woman Gives Birth To Nine Children
It should be noted that a few days ago, three of the largest armed groups that occupy two-thirds of the Central African Republic announced their merger as the Coalition of Patriots for Change (CPC), and are threatening to march towards the capital Bangui. After seizing the Central African Republic's fourth-largest town Bambari on Tuesday, United Nations peacekeepers and national security forces yesterday announced the retake of the town from rebels. "The situation in Bambari is under control," Abdoulaziz Fall, spokesman for the UN peacekeeping mission MINUSCA, told a press conference in the capital, Bangui.
Read also :
Libya : Turkey Urged To Withdraw Troops
Same category