MP For Buea Gets His Community Pulses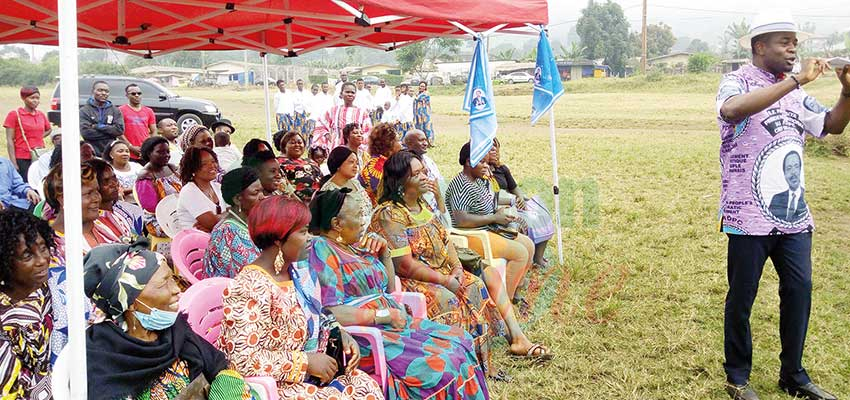 While promising to respond to their needs, he encouraged them to engage in self-initiating projects.
The people of Bwassa Likombe, Likoko Membea and Bokwaongo in Buea Subdivision have expressed some needs to the Member of Parliament for Buea Urban, Hon. Malomba Esembe, if addressed will make life better for them. They requested for continuous flow of potable water, better healthcare services, rehabilitation of some schools and extension of streetlights to their under-served communities to better security. These difficulties they faced were presented to their MP on December 31, 2020, as he was on meet-the-people tour.
Read also :
Cameroon-Turkey : Outgoing Ambassador Bids Farewell
In each village, Hon. Malomba Esembe praised the locals for promoting peace in the face of the security challenge in the socio-political upheavals in the North West and South West Regions. He said three things prompted his maiden visit to the population. ''I came back to thank the people who put me where I am today. I took the opportunity to brief them on my activities in Parliament since March 2020 and most importantly I was keen to listen to their various problems and their expectations,'' Hon. Malomba Esembe said. While stressing his commitment in ensuring that the immediate needs of the people are addressed, he appealed to traditional rulers in the various communities to spur developmental efforts by galvanising the local people to undertake self-initiating projects.
Read also :
CHAN 2020 : le « merci » des volontaires à Paul Biya
Same category