Zambia : Polishing Up Tactics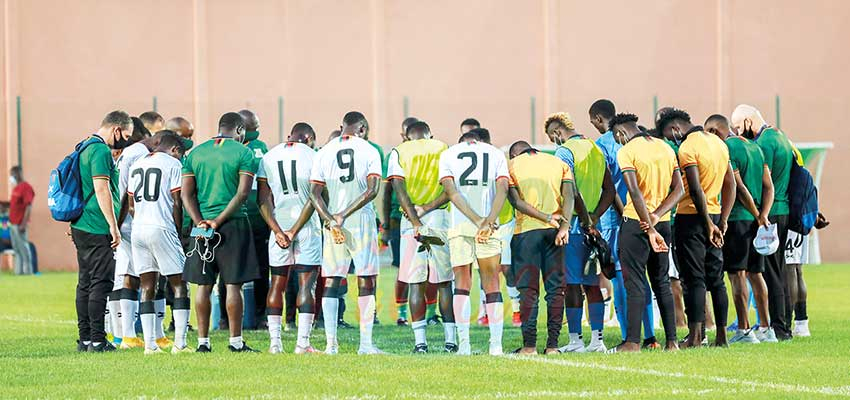 Given their relatively weak outing at the Pre-Chan tournament, the Chipolopolo's will have to tighten their belts if they want to progress in the competition proper.
Zambia, placed in Group D, could be termed as one of the favorites to win the competition this year because of the well-structured and organized nature of their local championship. But their performance at the Pre-Chan tournament left much to be desired. In most of their matches played, the boys of coach Milutin 'Micho' Sredojevi? were conspicuously trashed, enough reason why they have to polish up tactics for the competition proper.
Read also :
Elite One : As Fortuna démarre bien
The Chipolopolo's will be in front of their destiny when they will meet Tanzania on January 19, 2021 at the Limbe stadium. They will later on clash with Guinea on January 23, 2021 and Namibia on January 27, 2021. It is in a bid to flaw these teams that the Head coach of the Zambian team Milutin 'Micho' Sredojevic named his 31 man's squad to represent the country for the African Nations Championship Chan in Cameroon. The squad gives priority to players he selected from the U20 team and those selected by fans. Amongst the players called up, coach Milutin 'Micho' included five players; Adrian Chama, Clement Mwape, Spencer Sautu, Harrison Chisala, and Rodger Kola all from the fans select side. In the U20 team, defender Golden Mafwenta and goalkeeper Patrick Chooma were shortlisted. Prison Leopard's goal minder Charles Kalumba who has also joined the squad.
Read also :
Election à la CAF : voie libre pour Motsepe
Looking at past experiences, Zambia's best performance at the Chan was during the inaugural tournament in Ivory Coast under Frenchman Herve Renard in 2009. In 2016 and 2018, under the stewardship of coach George Lwandamina and Wedson Nyirena respectively, the' chipolopolo's only managed to reach the quarter-finals.
Read also :
Female Football : Season Resumes After All
Same category