CHAN 2020 : Competition Venues Prepared For Action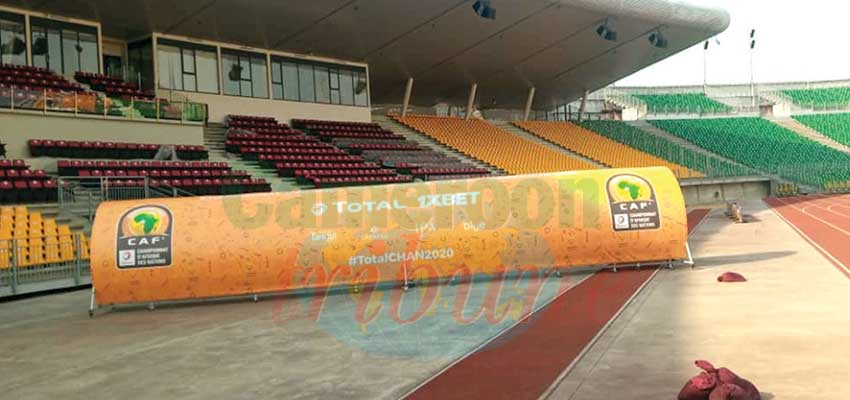 Four days to the kick off of the Total African Nations Championship (CHAN 2020), the different competition venues are set to host the 16-nation tournament. The competition will take place in three cities notably, Yaounde, Douala and Limbe-Buea. As the competition draws nearer, members of the organising committees are working tirelessly to make Cameroon's organisation unique. Members of the Local Organising Committee of CHAN 2020 met in Yaounde on Friday January 8, 2021 to evaluate the state of preparedness. The different site presidents, stadium directors and committee heads explained what has been done at the different levels so as to ensure a successful feast.
Read also :
Coton Sport : le come-back dans l'élite
Just like in Yaounde, the Governor of the Littoral Region Dieudonné Ivaha Diboua said the Douala site is ready and waiting for the kick off of the competition. He said work is going on in the East entrance into the city so that the road will be ready before the event. He said efforts are being made to ensure the security of the people before, during and after the competition.
Read also :
Election à la CAF : Yahya et Anouma présentent leurs programmes
Same at the Limbe-Buea site where the Governor of the South West Region, Bernard Okalia Bilai assured that everything is set with the only challenge being the completion of maintenance work in some areas of the playground. He assured that maintenance is going on.
Read also :
« Le championnat va se poursuivre sans anicroche »
Same category