Cameroon Embassy in Belgium : Promoted Military Officer Decorated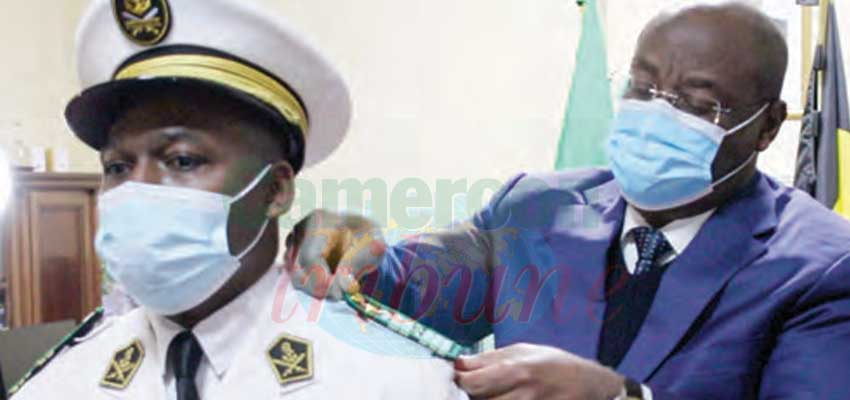 This was in a ceremony presided by theAmbassador on Friday January 8, 2021.
The Ambassador of the Republic of Cameroon to the Kingdom of Belgium and the European Union, Daniel Evina Abe'e on FridayJanuary 8, 2021 presided over a double ceremony to award epaulettes and a medal to Navy Captain Gustave Ndieunang Nakong of Cameroon's Embassy in Brussels who was promoted by a Presidential decree on December 28, 2020. Ambassador Daniel Abe'ealso decorated the senior officer of the Navy with the medal of Officer of the Cameroon's National Order of Merit. Both ceremonies took place at the Ambassador's conference halland were in strict respect of prescribed barrier measures againstthe Covid-19 pandemic such as social distancing and the wearingof protective face masks.
Read also :
UPC : Calls for Reconciliation, Unitary Congress
In reaction, the promoted senior officer, who is the Military Bureau Head in the Embassy, prayed the Ambassador to transmit his gratitude to the military high command especially the Supreme Commander of the Defence Forces, President Paul Biya for both his promotion and decoration. He assured the President of the Republic that just as always, he will continue to ensure the defenceof the Fatherland, its institutions and he who incarnates them.
Read also :
« Je souhaiterais faire partie des décideurs de demain »
Same category