National Mixed Rugby 7 Aside Tournament : ADDAX Women Emerge Winners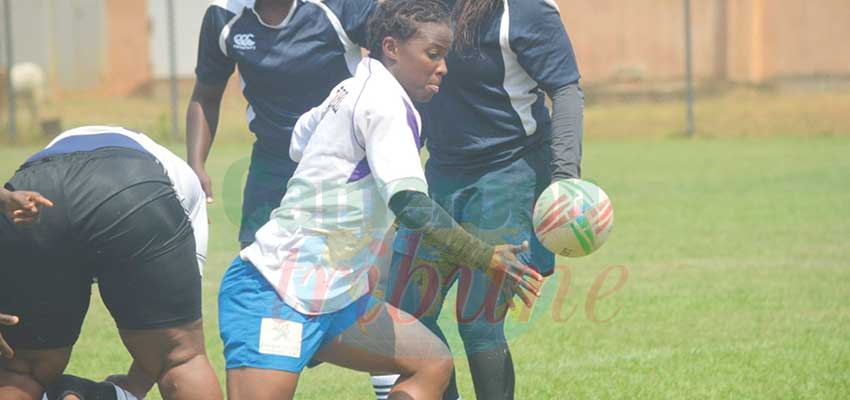 A tournament to mark the launch of the new season took place in Yaounde on Saturday January 9, 2021.
The Concorde Stadium of the University of Yaounde 1 was the venue of the kick off of the 2021 sports season of the national mixed World Rugby 7 tournament. Organised by the Cameroon Rugby Federation (FECARUBY), the competition brought together 12 teams; eight men and four women from across the country. The tournament equally marked an end to the period of absence of rugby competitions in Cameroon. It was equally the first national tournament organised by the Cameroon Rugby Federation (FECARUGBY) since lifting of the suspension of the federation by the World Rugby Union. Inhabitants of Yaounde and its environs had an opportunity to watch young athletes display talents in the sport.
Read also :
Round up : Money Time…
In the men's competition, ADDAX Rugby Club finished on top of the classification table with 16 points after four matches played. They were followed by YUC Rugby Club with eight points and Espoir Rugby Club with eight pints. In the women's competition, ADDAX Women's Rugby Club was the first with 16 points and Bebga were second with four points after three matches played.
Read also :
CHAN 2020 : les Lions A' en quarts
The President of FECARUGBY Marc Essono said the national mixed Rugby 7 aside tournament is a normal activity at the launch of the rugby season. He explained that points were awarded to the different teams and at the end of the championship, the teams with the highest number of points will be declared champions of Cameroon. He said the tournament will be followed by the national championship which will kick off in the days ahead. He expressed satisfaction with the performance of the players. He said the reintegration of Cameroon into the World Rugby Union and the African Rugby has brought back spectators in the stadiums which is proof that Cameroonians are interested in Rugby.
Read also :
DR Congo-Niger : Decisive Game For Both Teams
Same category