2021 Budget : 6.5 billion for Littoral II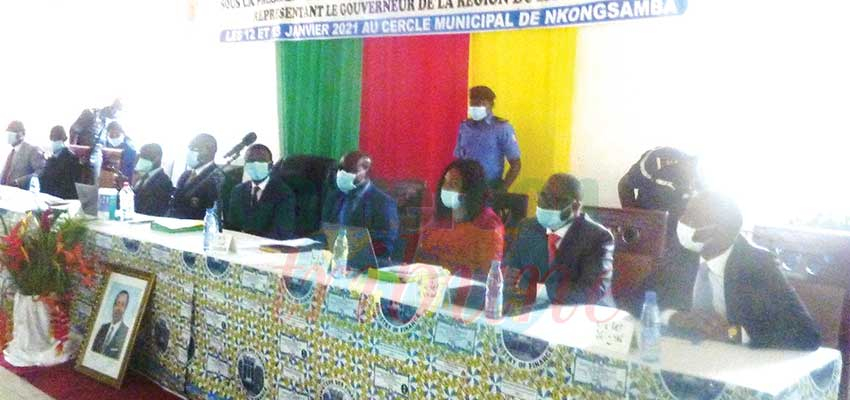 The sum which witnessed a drop of about 200 million compared to last year, was launched in Nkongsamba on Tuesday, January 12, 2021.
The 2021 budget for the Littoral II financial district, comprising the Moungo and Nkam Divisions, was launched at the 'Cercle municipal' in Nkongsamba on Tuesday January 12, 2021. The budget which stands at 6.5551,123,501 billion, witnessed a drop of about two hundred million as compared to last year. Reason why the Senior Divisional Officer for Moungo, Yves Bertrand Noel Ndzana, representing the Governor of the Littoral, called on stakeholders to optimize revenue collection and exercise frugality in expenditure so as to enable the government attain the objectives of the budget. It is for this reason that the taxation department made some innovations in terms of revenue collection such as avoiding cash payments of taxes by companies in favour of electronic payment, collection of the value added tax in government payments.
Read also :
Marché Bonamoussadi : une quinzaine de boutiques brûlées
The SDO called for respect for conformity in the award of contracts, issuance of tender offers in time and the execution of projects within stipulated time as well as the judicious management of financial resources. The Chargé de Mission from the Ministry of Finance, Albin Roland Koumba Ayissi, said the 2021 budget is peculiar in that it is taking place in a context characterized by the Covid-19 pandemic and its economic consequences, security concerns in the Far North, South West and North Regions and the organisation of CHAN and CAN which demand a lot of financial resources. At the same time, 2021 marks the beginning of the implementation of National Development Strategy as well as Regional councils besides the normal State duties of improving the living conditions of the population. Of the 6.5 billion, close to 5 billion in Littoral II will be reserved for investment whereas about 2.3 billion will be used for the running cost.
Read also :
Reconnaissance : Lilian Thuram, fils sawa…
Among the major projects to be carried out in the Littoral II financial district are the tarring of the Bonepoupa-Yabassi road, Bangem –Melong road, streets in Nkongsamba, equipment to the Nkongsamba regional hospital, construction of pedagogic hall with a capacity of 1,200 seats at the Institute des Beaux arts of Nkongsamba and the installation of solar energy to certain parts of the Region not covered by electricity.
Read also :
Transport urbain : plus de 70 000 motos-taxis recensés
Same category