Roadworthiness Certificate : Forgery Far From Over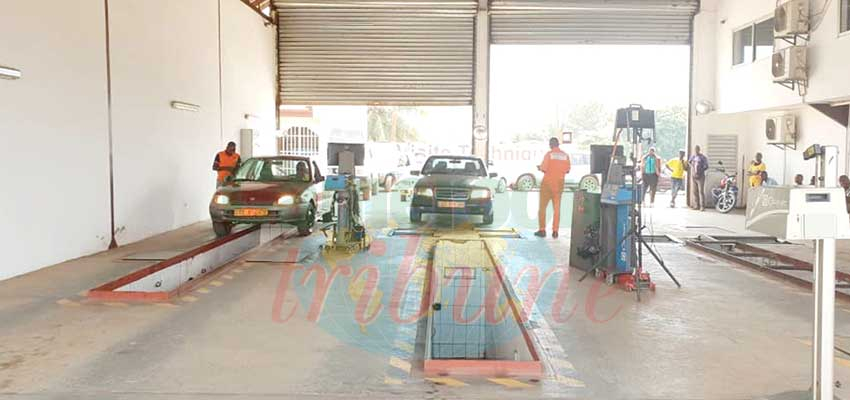 A tour to some road worthiness certificate centres in Yaounde unveils a complex but hidden situation.
Various road worthiness certificate centres in Yaounde are currently crowded with vehicles of all types. It is the start of another year. It is that time many car owners carry out technical check-up of their vehicles or renew their roadworthiness certificates. Cameroon Tribune reporters recently made a visit to some road worthiness certificate centres downtown Yaounde to see how the technical control of vehicles is done. From the look of things, control of vehicles seems to be taking place as required by the Ministry of Transport. But the manner in which roadworthiness certificates are given to vehicles not worthy, is an eye opener to a complex system of deep-noted corruption.
Gilbert E is a car owner in Yaounde. He goes to establish the roadworthiness certificate of his car. At the control unit which he decides not to disclose, Gilbert meets a queue of over 50 vehicles waiting to be controlled. He queues up like others and moves to the registration office to pay the required fee before control. After two hours of waiting, a Roadworthiness Report is given to Gilbert. From the colour of the paper which is white, Gilbert knows that his car is not worthy to ply the roads in the country. The control result reads: Rejected! The report shows that Gilbert's car has two defects subject to counter inspection and immediate repairs, while there are two other defects to be repaired as soon as possible. As Gilbert tries to plead with the control operators, he is told to come back at 5:00 pm on the same day.
When Gilbert arrived at the Control Unit, the main entrance was closed. This meant that official working hours were over. However, Gilbert is shown another entrance where he entered. At this hour, Gilbert says one could see all types of trucks and taxis with problems that are physically visible even without the use of the control unit machine. When he approached the Control Master to understand the stakes at hand, he is told he has to go through the control unit the second time and pay again the cost of his Roadworthiness Certificate which is FCFA 9,540. He tries to argue, but he is told that was the only means he could be given a Roadworthiness Certificate. Gilbert succumbs and pays another FCFA 9,540. This time around, the Roadworthiness Report is produced on a yellow paper and the control result reveals: Accepted! Today, Gilbert has two Roadworthiness Reports. One shows "Accepted" and another "Rejected" on the same car.
Others say Gilbert does not master the techniques in obtaining a Roadworthiness Certificate even when the car is not worthy of it. "You just need to put FCFA 2,000 or more in your car document when handing it to the control technicians", a road user said, adding that once he sees the money, he understands. This is what another car owner did and was issued a Roadworthiness Certificate without any problem.

Same category