CHAN 2020 : Let The Competition Begin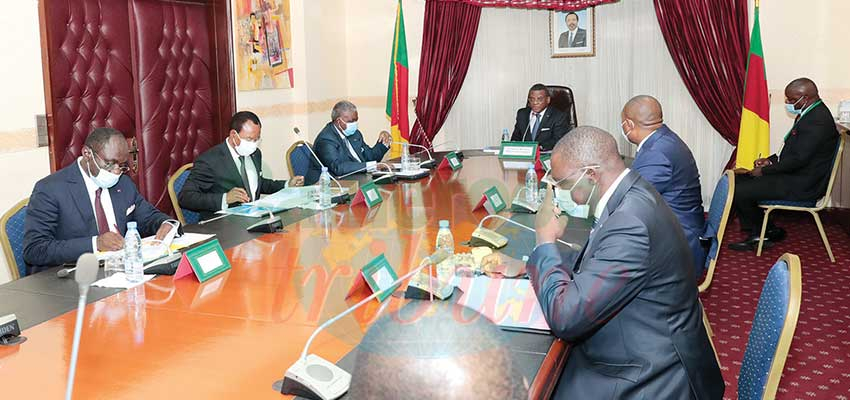 All assurances have been made of the effective preparation for the hitch-free African Nations Championship (CHAN).
Read also :
Cameroon-Turkey : Outgoing Ambassador Bids Farewell
All the attention of the sports community in Cameroon and the entire African continent is now focused on the 6th edition of the African Nations Championship (CHAN) that Cameroon will host from tomorrow, January 16 to February 7, 2021.
Read also :
CHAN 2020 : le « merci » des volontaires à Paul Biya
Government has been leaving no stone unturned to ensure the complete success of the continental football fiesta. It was with the objective to ensure the hitch-free event that Prime Minister, Head of Government, Chief Joseph Dion Ngute on Thursday, January 14, 2021, just 48 hours to the kick off of the competition, chaired the last preparatory evaluation meeting at the Star Building in Yaounde. Prime Minister Dion Ngute in his opening statement said the global evaluation meeting was to ensure that all administrations were prepared for the success of the event. Focus during the meeting was on aspects such as the transmission of matches, health security to avoid the propagation of the COVID-19 pandemic, cleanliness of towns that will host the competition, observance of hygiene measures in public transport vehicles, public security, the availability of financial resources and the preparation of Cameroon's team the Indomitable Lions for the competition.
Read also :
Bafut : le BIR reconstruit la sous-préfecture
After the evaluation meeting the key Ministers concerned with different aspects of the preparation remained upbeat that everything was set for the competition to start and go on smoothly. The Minister of Communication, René Emmanuel Sadi disclosed the measures taken to ensure the transmission of the matches and the Minister of Sports and Physical Education talked on the state of infrastructure and preparedness of the Indomitable Lions. The Minister of Urban Development and Housing presented the measures to keep the host cities clean, while that of Public Health presented a battery of measures taken at the airports, hotels, health structures and stadiums to prevent the spread of the COVID-19 pandemic during the competition. All the Ministers talked of the last minute instructions of the Prime Minister to ensure the total success of the continental football championship.
Read also :
Exécutifs municipaux : un an, quel bilan
Same category