US Joe Biden's Era : What Challenges?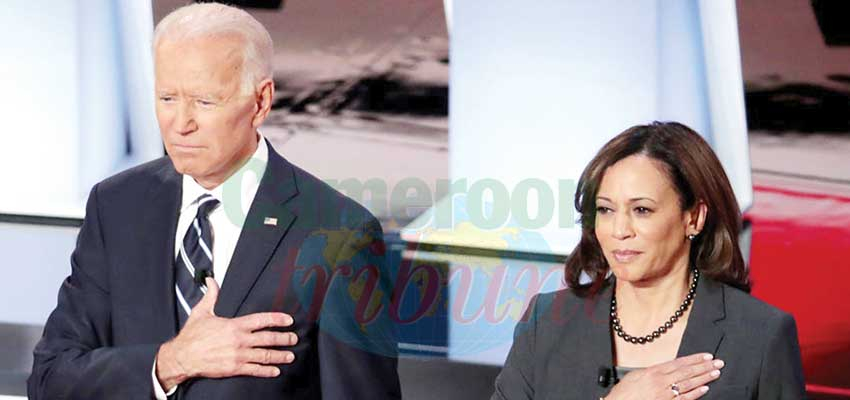 The 46th US President is inheriting a country deeply divided and hard hit by the Coronavirus pandemic.
All ears and eyes are today focused towards the United States of America where a new political era is unfolding. It is the inauguration of the 46th President of the United States of America. One of the most power countries in the world in terms of economy and military strength. For the next four years, 78 years old Joseph Robinette Biden will be in command of the destiny of a country many did regard a few years ago as "Heaven on Earth". After two fruitless attempts to become the flag bearer of the Democratic Party ( in 1988 and 2008), Biden finally became Vice-President of former President Barack Obama before being elected on November 3, 2020 President of the United States of America after defeating incumbent Donald Trump in unprecedented election turnout.
Read also :
Congo : une deuxième raffinerie en chantier
Despite his landslide victory of 308 electoral votes as against 232 for Donald Trump and several baseless lawsuits, Joe Biden and Vice- President Kamala Harris will (following the certification of the election results by Congress), today begin a saga full of many internal and external challenges. The most immediate of these challenges is the fight against the Coronavirus pandemic. The worst public health crisis in 100 years is still raging out of control. Though a vaccine is now available, Biden's political fate depends on finding a way to quickly scale up the manufacture and administration of hundreds of millions of doses, in the most complex logistical operation in generations.
Read also :
Covid-19 Vaccine : G7 Members Pledges Extra Funding
Alongside the virus is the need to reconcile the American people where racial injustice is on the hike. The President may have assembled the most diverse-ever Cabinet, but that's hardly enough to reconcile the national reckoning on race and policing that began last summer and to honor the many African American voters who put him in power. His narrow room for political maneuver will likely further frustrate progressives who want massive government action on issues like health care.
Read also :
Algeria : President Dissolves Parliament
Economically, millions of Americans are unemployed, and the rampant spread of Covid-19 threatens to plunge the economy back into an abyss. The last minute relief bill extending unemployment protections, helping small businesses and staving off evictions is only a temporary fix. And Republicans' willingness to defy Trump on $2,000 stimulus payments suggests how difficult it will be for Biden to strong-arm Congress into agreeing to his own massive stimulus plan critical to igniting growth, vaccinating the country, and getting kids back in school.
Read also :
South Sudan : The Path To Reconstruction
On foreign policy, it will be necessary for Biden to signal that "America is back" especially when he recommits the US to the Paris Climate Accord. To do this, he must have in mind that the world has changed drastically since he left the vice-president's office four years ago. New alliances have sprouted, while the constant fierce antagonism with Russia and tense rivalry with China is still in place. His seriousness in reviving the Iran nuclear deal which his predecessor invalidated will either earn him applauds or draw criticisms.
Read also :
« La paix est une quête permanente »
Same category