Democracy, Decentralisation : Achievements Worth Consolidating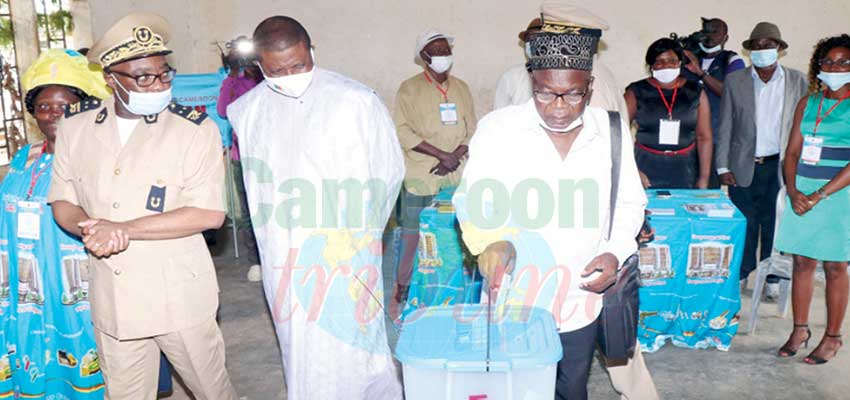 The Civil Cabinet of the Presidency of the Republic has presented the advancement of these two cardinal pillars of development in the January 2021 publication of its news magazine.
The Civil Cabinet of the Presidency of the Republic in the 65th edition of its news magazine, "Les Temps Des Opportunités" published this January 2021 has hailed the advancement of democracy and decentralisation in Cameroon under the stewardship of the Head of State, President Paul Biya. In the publication, there are special pages dedicated to the Head of State's multifaceted achievements.
Read also :
Cameroon-Turkey : Outgoing Ambassador Bids Farewell
Democracy
Read also :
CHAN 2020 : le « merci » des volontaires à Paul Biya
The news magazine whose publisher is the Director of the Civil Cabinet of the Presidency of the Republic, Minister Samuel Mvondo Ayolo sums up that democracy in Cameroon has developed over three decades and still has a brighter future, "because it has a spirit which is the law, a soul which is the people, and a wise Architect who is the President of the Republic." Describing President Paul Biya as the architect of Cameroon's democracy, the news magazine said, he facilitated the advent of democracy because he saw it as an opportunity and a historical contingency for his people. President Biya unlike some of his peers in the region, it is said, did not refuse the idea of letting the national political scene and life evolve. The personality of President Biya, the magazine states, is a determinant of Cameroon's democratic process. He has virtues of openness, listening, consensus, peace and conciliation which are assets and proven predispositions for a successful democratic process in Cameroon. "Democracy in Cameroon owes more to the vision of President Paul Biya than the twists and turns of history," it is stated in the the news magazine.
Read also :
Bafut : le BIR reconstruit la sous-préfecture
The news magazine traces the legal path to the current level of Cameroon's democracy to include the enactment of the Law No. 90-50 of 19 December 1990 on the Freedom of Association, Law No.90-052 of 19 December 1990 to promote freedom of speech, Law No. 99/14 of 22 December 1999 to govern Non-governmental Organisations (NGOs) in Cameroon. There is also the 18 January 1996 Constitution which was an improvement on the 1972 Constitution that have paved the way for the success of various elections in the country.
Read also :
Exécutifs municipaux : un an, quel bilan
Decentralisation
Read also :
Douala : des changements perceptibles
Same category