Libya-DR Congo : Epic Battle For Leadership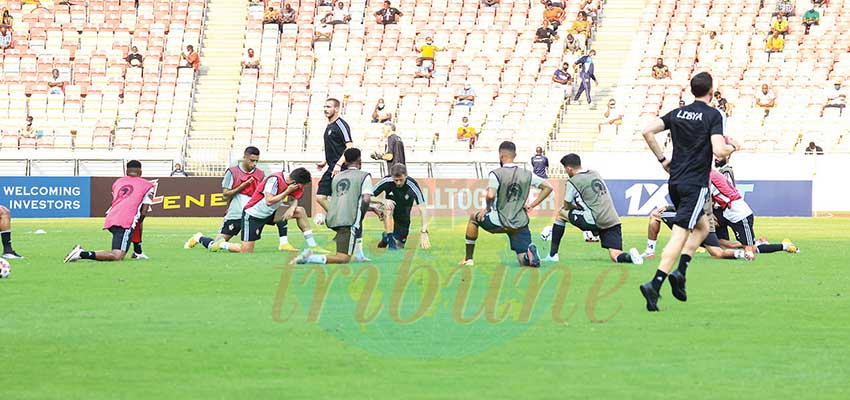 Second round of Group B Matches will start giving way for those to qualify for the quarter finals.
As matches for the sixth edition of the Total African Nations Championship continue, teams in group B will start playing their second matches Today January 21. The first match will pit Libya against the DR Congo at the Japoma Stadium in Douala as from 5:00 p.m. The Leopards of DR Congo are coming in with an upper hand after they won their first match against the Red Devils of Congo by 1-0. On the other hand the Mediterranean Knights of Libya played a draw game with Niger.
Read also :
Coton Sport : le come-back dans l'élite
Against this back drop, Libya is doing its best to turn the tables and win the match while DR Congo which is toping group B with three points will obviously want to maintain its supremacy. Tuesday January 19, 2020 saw both teams training at the Japoma Stadium. At the training ground, security was tight but some diehard supporters still breakthrough to see their teams train. Both teams took time off to work on their physical fitness, muscle, tactics and psychological aspect of the players. The medical team was also on standby and some medical staff was seen taking care of some players. DR Congo coach, Florent Ibenge and Libya's Coach Montenegrin Filipovic were seen giving instructions on how to get the finishing done and other aspects.
Read also :
Election à la CAF : Yahya et Anouma présentent leurs programmes
DR Congo will obviously look out for Chico Ushindi wa Kubanza who was the goal getter during DR Congo first match against Congo. By 6pm both teams retired to their Sawa and Onomo hotel camps respectively. It should be recalled that at the moment, DR Congo is topping group B with three points and a plus one goal difference and Libya is in the third position with one point with a zero goal difference.
Read also :
« Le championnat va se poursuivre sans anicroche »
Same category