Haschou Kerrido : A Force To Count On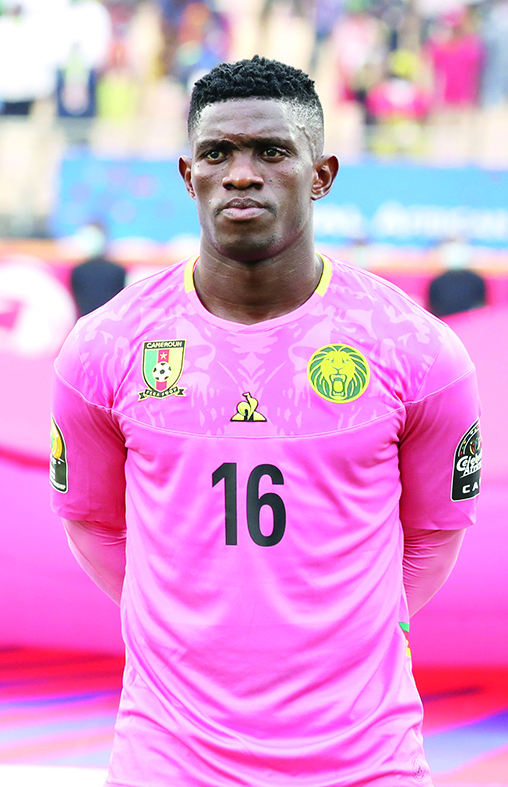 After two playing days, the experienced stopper has proven that Cameroon can rely on his ability.
Haschou Kerrido is a talented goalkeeper. The 26-year-old stopper is the hope of Cameroon in the ongoing Total African Nations Championship in Cameroon. After two playing days, the experienced goalkeeper of PWD Bamenda has proven that Cameroon can court on his ability. During the second game against Mali, Haschou Kerrido put up an outstanding performance that saved Cameroon from drowning.
Read also :
Coton Sport : le come-back dans l'élite
The Malians shot at Cameroon's goal five times but only scored once thanks to the agile performance of Haschou Kerrido. He equally contributed immensely to the Intermediate Lions victory against Zimbabwe in the first group game on January 16, 2021. His performance has won applause from the public. As far as the competition is concerned, Cameroonians are looking up to Haschou Kerrido for success. He was in Cameroon's squad for 2022 AFCON qualifiers against Cape Verde and Rwanda late last year. The young and talented keeper was also one of four goalkeepers shortlisted by Coach António Conceição Da Silva Oliveira for Cameroon's games against Mozambique in March 2020, alongside Fabrice Ondoa, André Onana Onana and Epane Yanick. The experienced stopper spent the last season with Guinean outfit, Club Industriel Kamsar where he was voted Best Goalkeeper in the Guinean league. Haschou Kerrido has a chunk of experience when it comes to football in Cameroon after previously plauo,g fpr Dragon of Younde, Astres of Douala and Unisport Bafang.
Read also :
Election à la CAF : Yahya et Anouma présentent leurs programmes
Same category