Regional Council By-Election : Two Lists Retained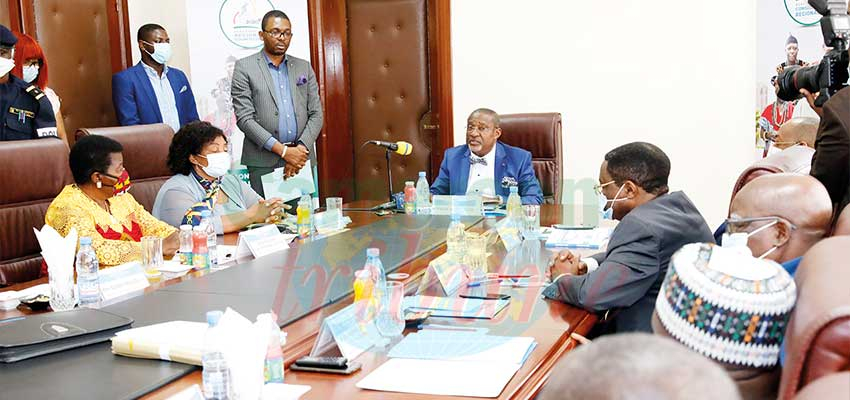 The Electoral Board published the lists during a session as of right on January 24, 2021 in Yaounde.
Elections Cameroon (ELECAM) has published the list of candidates accepted for the election of representatives of traditional rulers of Menoua Division in the West Region slated for April 4, 2021. This was during a session as of right of the Electoral Board that took place in Yaounde January 24, 2021 presided at by the Chairperson of the Board, Enow Abrams Egbe.
Read also :
Cameroon-Turkey : Outgoing Ambassador Bids Farewell
The list of the representatives of traditional rulers in the Menoua Division had been rejected by the Administrative Bench of the Supreme Court on grounds that it did not respect the sociological components of the region as stated in Section 246 (1) of the Electoral Code. The said Section of the law clearly states that the regional council shall reflect the various sociological components of the region as well as the gender aspects. Where cancellation of all or part of the election is final, electors shall according to the law be convened within no more than 60 days of such cancellation. Following the rejection of the list therefore, the President of the Republic on January 4, 2021 in accordance with the law convened the electoral college for the by-election in the Menoua Division for April 4, 2021.
Read also :
CHAN 2020 : le « merci » des volontaires à Paul Biya
According to the Chairperson of ELECAM, after scrutinizing the documents enclosed in candidature files two lists headed by two second class chiefs were accepted in unanimity by member of the Electoral Board. They include a list headed by H.R.H Tsidie Gabriel and another headed by H.R.H Gnintemzem Albert. Both lists each have three names on their respective list and would compete for the April 4, 2021 by-election.
Read also :
Bafut : le BIR reconstruit la sous-préfecture
The process of organising such an election shall respect the stages of a normal electoral process as stated by the law. This implies that Elections Cameroon will print necessary electoral material for the respective lists.
Read also :
Exécutifs municipaux : un an, quel bilan
Same category