Gambian Electoral Crisis: Supreme Court To Hear Jammeh's Appeal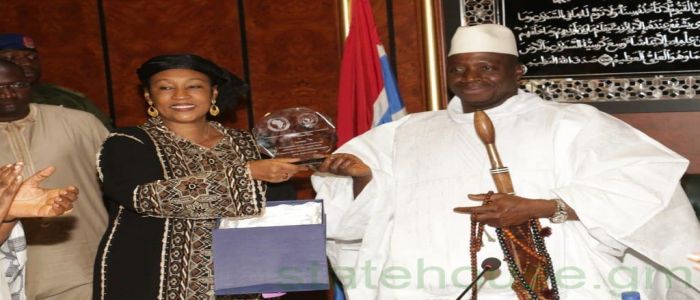 Hearing has been fixed for January 10, 2016, nine days before the inauguration of a new President.

The Supreme Court of The Gambia, the highest court in the country, has been constituted to hear the election petition case filed by President Yahya Jammeh, who is contesting the outcome of the December 1, 2016 presidential poll. Adama Barrow of the opposition alliance was declared the winner by the Independent Electoral Commission.
The Freedom Newspaper on Wednesday, December 21, 2016 cited Chief Justice Emmanuel Fagbenle, a Nigerian, as revealing that the court was constituted last July. The newly appointed judges are mainly from Nigeria and Sierra Leone, Fagbenle said. He told the court on Wednesday that the foreign judges are expected to arrive in the country before January 10, 2017, when the court is expected to hear Jammeh's election petition.
The Supreme Court has been dormant since May 2015 with Chief Justice Fagbenle as only sitting judge. President Jammeh fired several judges last year after they commuted the death sentences of former military officers to life imprisonment.
The West African regional body, ECOWAS, has been putting pressure on Jammeh to accept defeat and step aside for Adama Barrow to take over on January 19, 2016. ECOWAS leaders have threatened to use force to enforce their decision. Back at home, there has been no letup in pressure on the President to hand over power. Some 11 Gambian Ambassadors based abroad on December 18, 2016, appealed to him to acknowledge his electoral defeat.
The country's Bar also issued a similar call. Meantime, Foreign Minister Neneh Macdouall Gaye, is reported to have defected to the US at the end of a conference in Saudi Arabia, Freedom Newspaper reported on December 21, 2016.
After accepting the results of the presidential vote and felicitating the winner, Jammeh later reneged, calling for new elections. He filed a complaint with the Supreme Court on December 13, 2016, against the Independent Electoral Commission, alleging fraud, voter intimidation, amongst others."
Same category