Russia: Search Continues For Plane Crash Victims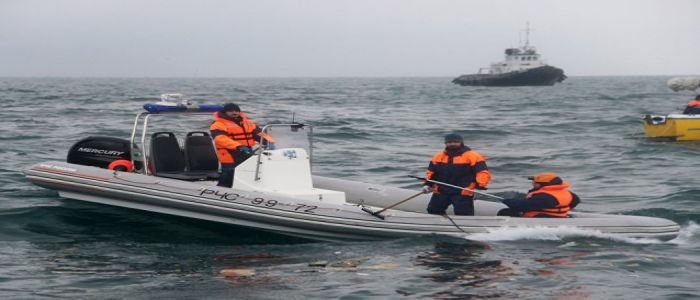 Some 3,500 people on ships, jets, helicopters and submersibles are involved in the operation.
A huge search operation continues in Russia for bodies of the 92 passengers and crew members of a military transport plane that went down in the Black Sea on Sunday, December 25, 2016. The Tupolev Tu-154 plane was carrying nine journalists, eight soldiers, two civil servants, eight crew and 64 members of the famous Alexandrov Army Music Ensemble. It was heading to Latakia in Syria to perform for Russian troops.
The plane disappeared from radar two minutes after taking off from Sochi's Adler Airport at 5:25 local time. The flight originated in Moscow and had landed in Sochi for refuelling. The BBC reported yesterday, December 26, 2016 that 3,500 people in ships, jets, helicopters and submersibles were involved in the search operation near Sochi. Search teams - including 139 divers - worked throughout Sunday night in three shifts, Major Gen. Igor Konashenkov of the Ministry of Defence said at a briefing yesterday morning.
He added that 11 bodies and "154 body fragments" had been found so far after spotlights were used to search the crash area of 10.5 square km off the coast of Sochi. Russian Aerospace Forces Commander, Viktor Bondarev, said the plane's black boxes had been located. "Fragments of the Tu-154 plane of the Russian Defence Ministry were found 1.5 km from the Black Sea coast off the city of Sochi at a depth of 50 m to 70 m," the ministry said on Sunday.
Same category