Brexit: EU Begins Legal Action Against UK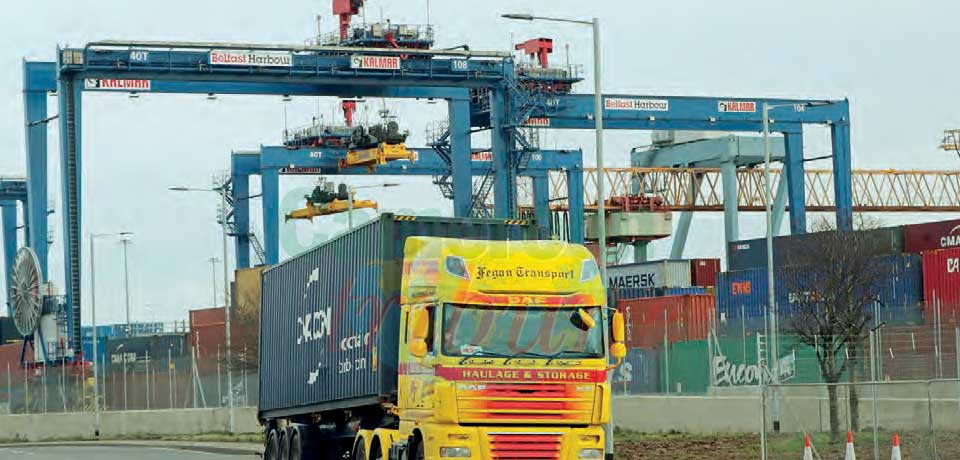 This follows the unilateral extension of a grace trade period in the island of Ireland without consulting the EU.
The divorce between the United Kingdom (UK) and the European Union (EU) is taking another twist following the launching of a legal action by the EU against the U.K for not respecting the conditions of the Brexit withdrawal agreement and violation of international law. The 27-nation EU is objecting to Britain's unilaterally extending a grace period beyond April 1 that applies to trade on the island of Ireland, where the EU and the United Kingdom share a land border and where a special trade system was set up as part of the Brexit divorce deal. "The recent measures once again set the U.K. on the path of a deliberate breach of its international law obligations and the duty of good faith that should prevail," EU Vice President Maros Sefcovic wrote to his U.K. counterpart David Frost.
Read also :
Table Tennis : Tough Battle This weekend
An official of the EU told reporters in Brussels on Monday, March 15, 2021 that the bloc considered the U.K.'s latest actions an enormous problem and raised doubts about the government's commitment to the Northern Ireland part of the Brexit agreement. The official said he hoped the government would hold talks with the commission to come up with joint solutions and draw a line under the legal action.
Read also :
RDC : le Nord-Kivu et l'Ituri au pas militaire
In responds, the U.K. said the EU was over-reacting. In a statement, the government said that "low-key operational measures" like the ones it implemented are "well-precedented and common in the early days of major international treaties" and "not something that should warrant legal action". The government added that, "The measures we have taken are temporary, operational steps intended to minimize disruption in Northern Ireland. They are lawful and part of a progressive and good faith implementation of the Northern Ireland Protocol."
Read also :
Mali : Woman Gives Birth To Nine Children
Under the Brexit deal, Northern Ireland effectively stayed in the EU's customs union and single market. This avoided the need for border checks on the island of Ireland, but the UK introduced them for the first time on goods coming into the province from Great Britain, leading to delays and disruption. In what is part of a drawn-out legal process, the EU has sent a so-called "letter of formal notice" to London complaining it was breaching the EU-U.K. deal. The U.K. has one month to reply before the EU can start a second phase. The issue could eventually go to arbitration, and if the UK is found guilty, she could be hit with financial sanctions. The dispute which comes less than three months after Brexit was formally completed, is likely to worsen the already fraught relationship between the two sides.
Read also :
Libya : Turkey Urged To Withdraw Troops
Same category