Women Empowerment: City Mayor Organises Training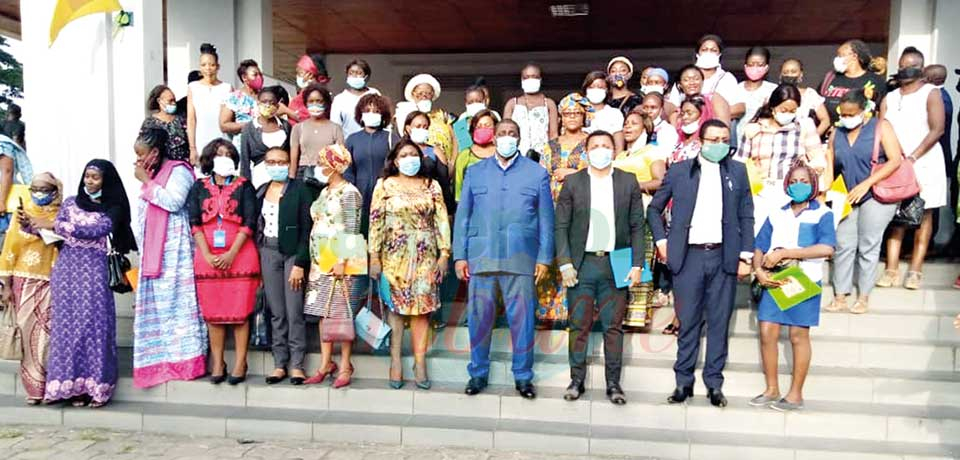 This was during a workshop organised in Douala on March 16, 2021.
Empowering the women is one of the goals of the Douala City council as council authorities believe that once a woman is economically viable the society develops faster. Reasons why the city council has many programmes that are out to make the women economically viable and independent. Consequently on Tuesday March 16, the Douala City council organised a one day training session with women from all walks of life within the municipality. The workshop on the theme "Empowerment and Development Campaign for Young Women" saw speakers like Professor Viviane Ondoua Biwole exposing some of the challenges women face in attaining their full potentials. She said the laws of Cameroon in some cases do not favour the woman and in cases where it does the implementation is a problem.
She said women are been marginalised and oppressed in almost all spheres of life. She appreciated the government for the steps taken so far to improve on women's representation but added that much is still to be done. Professor Viviane Ondoua Biwole used the opportunity to call on women to be assertive and used opportunities wisely. She said women need to raise up to expectations in order achieve positive results. She however congratulated women who despite the odds have attained their objectives in life.
On his part; the mayor of the Douala City council Roger Mbassa Ndine use...
Same category