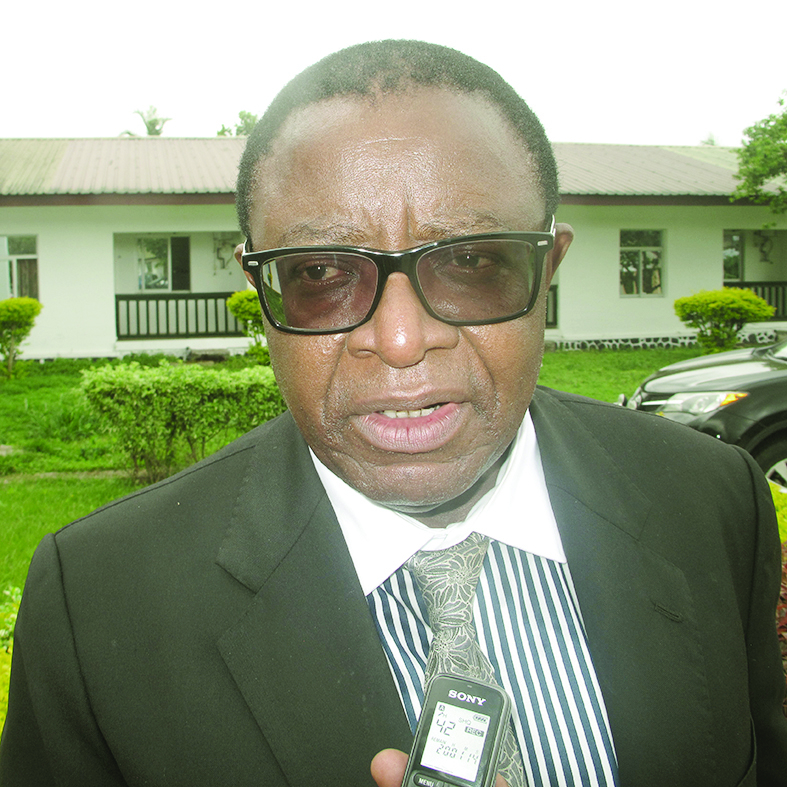 Michael Ndoping, General Manager, Cocoa and Coffee Board.
Mr. General Manager, South West farmers have received quality premiums here in Buea from Government, what accounts for such State donation?
Read also :
Construction de la Ring Road : de nouveaux financements disponibles
We had instructions from State hierarchy in 2016-2017 after the drastic drop in cocoa prices to come with measures to mitigate the impact on farmers. The measures were threefold. The first was to reduce tax levy on cocoa exportation by 50 per cent. To drop the tax from FCFA 150 to FCFA 75. The second measure was to provide infrastructure to improve the quality of cocoa beans. This is because even if the prices are on the decline with quality beans you can still fetch a remunerative price. The third measure was the institution of quality premium. If you implement the second measure which is purely infrastructural and there is no direct incentive to the farmer, he might not buy your story. So, the idea of premium was to link to the last two. If you produce cocoa with better quality, you definitely earn a better price. That is the message we are carrying around with the premium distribution.
Read also :
Agric Value Chain Devt Project : Head office Inaugurated
South West farmers are complaining of bad roads and insecurity. What can the Cocoa and Coffee Board do to alleviate the situation?
Read also :
Commerce extérieur : la Douane et la Ccima veilleront au grain
The Board that I happen to be the chair is a regulatory organ but as we know there are four ministries which have policies linked to the development of cocoa sector. The Ministry of Agriculture that works to improve agriculture and maybe rural roads. We have the Ministry of Trade that is in charge of marketing. We have also the Ministry of Industry that is in charge of processing and value addition. Now, as Board Manager, I draw attention to issues concerning the plight of the farmers. With the decentralization we may have more solutions to maintaining roads to ease up crop evacuation.
Read also :
Journée mondiale de la métrologie : la santé se mesure
What is the total quality premium amount for the whole country for 2017-2018 and what tonnage does Cameroon have?
Read also :
Accompagnement des Pme : la France et le Cameroun en connexion
The premium is in the neighbourhood of FCFA 650 million for good quality cocoa. Now, normally we publish what we call the balance sheet for the cocoa season. We are around 280,000 metric tons exported. But you have to consider the tonnage, which is ground locally as we have about three companies that do local grinding including SIC CACAO and ATLANTIC COCOA. They do raw beans to semi-finished products. So, if you add their own figure then we are not doing badly in terms of production.
Read also :
Marché du riz : incompréhension autour des prix
What message have you for South West cocoa producers who are not having life easy?
Read also :
42e Conférence de la FAO : le Cameroun préside les travaux
I know, but nothing in life is easy. Even if you are a civil servant, to get up in the morning and go to work, obey bosses is not easy. What I can say is that cocoa is good business. You can make much money from cocoa if you do it rightly. If you get the right quality and you are in a process with a chocolate manufacturer you can fetch up to FCFA 2,000 a kilogramme. As opposed to FCFA 1,200 on the local market. Farmers should stop thinking that they have to be assisted. It is a business. Everybody doing business has to get the arithmetic right.
Read also :
Agriculture durable : les sillons du dialogue multiproduits
Same category