Algeria: Over 54,000 People Indicted For Terrorism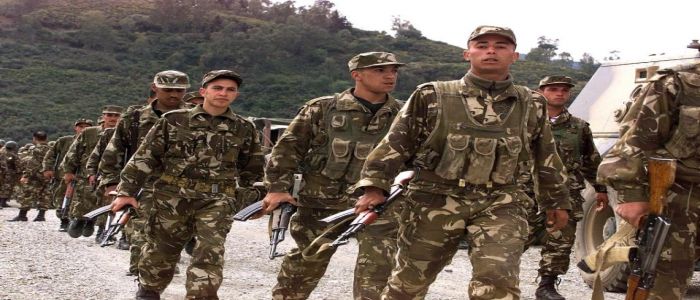 Some 17,000 terrorists were also killed by the army and security forces between 1992 and 2012.
Algerian authorities have over the years stepped up efforts to contain terrorist activities by bringing to book thousands of suspects. The Minister of Justice, Tayeb Louh, told the Senate earlier this week that 54,457 people have been indicted for terrorism since 1992, a period of 24 years. Radio France Internationale cited the Minister as clarifying that the figure included those already convicted, awaiting trial and who have repented of their activities.
It was the first time the authorities were making public details on the country's fight against terrorism since the bloody war in the early 1990s against Islamist militants. Tayeb Louh, who was responding to questions from members of the Parliamentary Committee on Judicial and Administrative Affairs and Human Rights of the National Council, did not however mention the number of repented terrorists or suspects awaiting trial. Amnesty for terrorists was made possible by a 2005 law on national reconciliation.
Tayeb Louh explained that the centralised, secured database on terrorism was also put in place to monitor the activities of people considered to be potentially dangerous. This is why the list includes people who have been forbidden from leaving the country, he noted. According to a Ministry of Justice source, repented terrorists could number about 8,500. Former Prime Minister Ahmad Ouyahya once said 17,000 terrorists were killed by the army and security forces between 1992 and 2012.
Sources say Algerian courts have sentenced hundreds of people to death, but no one has been executed since 1993. The Algerian civil war began in 1992 after the military staged a coup d'état following concerns over the parliamentary polls that saw the participation of the Islamic Salvation Front, FIS. According to official figures, the war claimed 200,000 lives, with almost 15,000 Islamist militants surrendering to the authorities since 1999.
Same category