Niger: Amnesty Granted To Boko Haram Deserters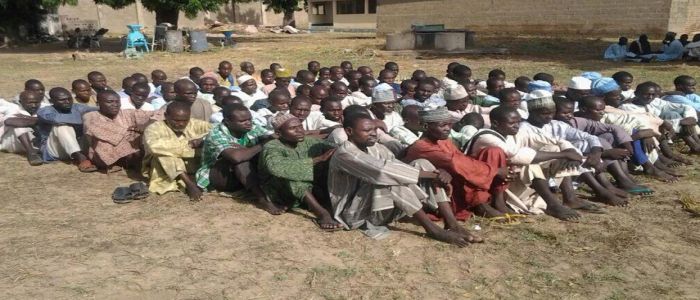 This followed the surrender earlier this week of 31 Niger nationals who fought for the terrorists.
The authorities in Niger are stepping up efforts to ensure the return of normalcy to the southern part of the country after years of battling Boko Haram terrorists. To this effect, the government has granted a general amnesty and social integration opportunities to Boko Haram militants of Niger nationality who hand themselves in.
Interior and Public Security Minister, Mohamed Bazoum, made the announcement on December 28, 2016, while on a visit to the southern town of Diffa to receive over 30 militants who recently handed themselves in. "We will guarantee their security and no legal action will be taken against them. With time, we will take charge of their upkeep," Radio France Internationale on December 29, 2016, cited the Minister as promising.
Bazoum said the amnesty and social reintegration programme consists in gathering deserting militants in transit camps and training them in various trades to prepare for reintegration into society. All former fighters will also undergo a deradicalisation programme to enable them give up extremist views.
However, observers warn that carrying out a deradicalisation programme might meet with hurdles as hardly anyone has worked so far in the world. Moreover, they note, people do not join Boko Haram necessarily because of ideological reasons. Rather, it is also because of the huge salaries they offered, an analyst pointed out.
The 31 young people from Diffa who recently surrendered to the authorities after joining Boko Haram a few years ago said the organisation's ideas were unacceptable. "We expect to be pardoned by government so that we can participate in the development of the country and get rid of trauma," one of them told national television.
Same category