Côte d'Ivoire : Gbagbo est de retour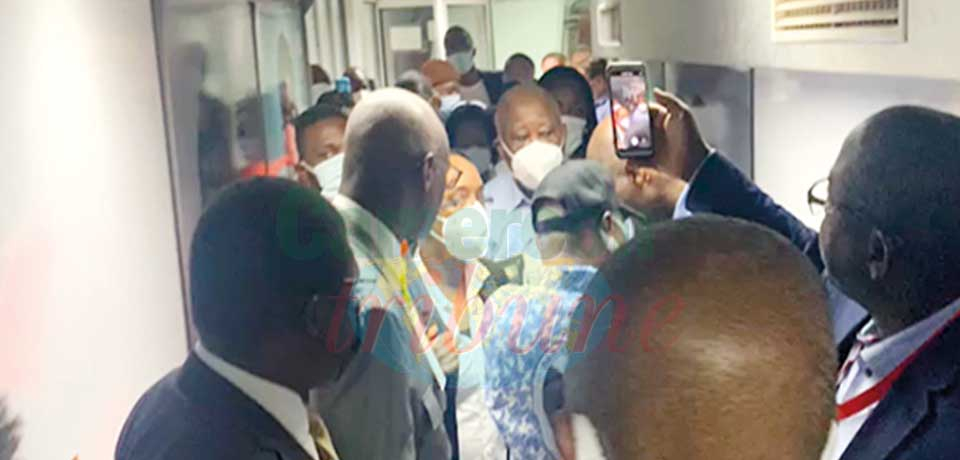 L'ancien président de la République a regagné le bercail hier au terme de dix années d'exil judiciaire à la Cour pénale internationale.
Après dix ans passés à l'étranger où il était incarcéré à La Haye dans le cadre du procès de la crise post-électorale de 2010-201 en Côte d'Ivoire, Laurent Gbagbo a regagné son pays hier en fin d'après-midi. L'ancien président de Côte d'Ivoire est arrivé à Abidjan à bord du vol SN299 de la compagnie Brussels Airlines, avec à ses côtés, sa seconde épouse, Nady Bamba et son avocate, Habiba Touré. A sa descente d'avion, l'ancien détenu de Scheveningen a été accueilli par une foule de partisans qui avait pris d'assaut par milliers les lieux depuis les premières heures de la matinée. Dans le hall de l'aéroport, le leader du Front populaire ivoirien (FPI) a pu échanger quelques mots avec Simone Ehivet Gbagbo, sa première épouse, et Marie-Laurence, l'une de ses filles, qu'il a serrées dans ses bras. Mais, l'hôte du jour n'a pas pu se rendre au pavillon présidentiel où l'attendaient certaines grandes figures de sa formation politique, comme initialement prévu par les organisateurs de la cérémonie.
Read also :
Nigeria : Row Over Looted Artefacts
Encadré par un dispositif sécuritaire mis en place par ses partisans, Laurent Gbagbo s'est engouffré dans un véhicule blindé de couleur noire qui a pris la direction d'Attoban où se trouve le QG de campagne de l'élection présidentielle de 2010 du FPI. Entre l'aéroport international Félix Houphouët Boigny et cet endroit où l'attendaient ses partisans le cortège de l'ancien chef de l'Etat avait de la peine à se frayer un chemin au milieu d'une foule de partisans massée sur cet itinéraire long de 20 km. Pancartes à la et vêtus de tee-shirts à l'effigie de Laurent Gbagbo, les supporters de ce dernier scandaient à tue-tête « Prési ! Prési » à la gloire de leur champion. Le véhicule ayant à son bord l'ancien président ivoirien devait de temps en temps mettre la pédale douce devant la marée humaine. Il a fallu parfois que les forces de l'ordre fassent usage de gaz lacrymogènes pour disperser la foule et défaire le cortège de cet étau.
Read also :
"It's A House That Has To Be More Representative"
Acquitté le 30 mars dernier par la CPI, Laurent Gbagbo devait s'adresser hier soir à ses partisans, au moment où nous mettions sous presse, avant de regagner sa résidence de Cocody.
Read also :
Pan African Parliament : What Impact 17 Years After?
Same category