Ethiopia : Legislative, Regional Elections Hold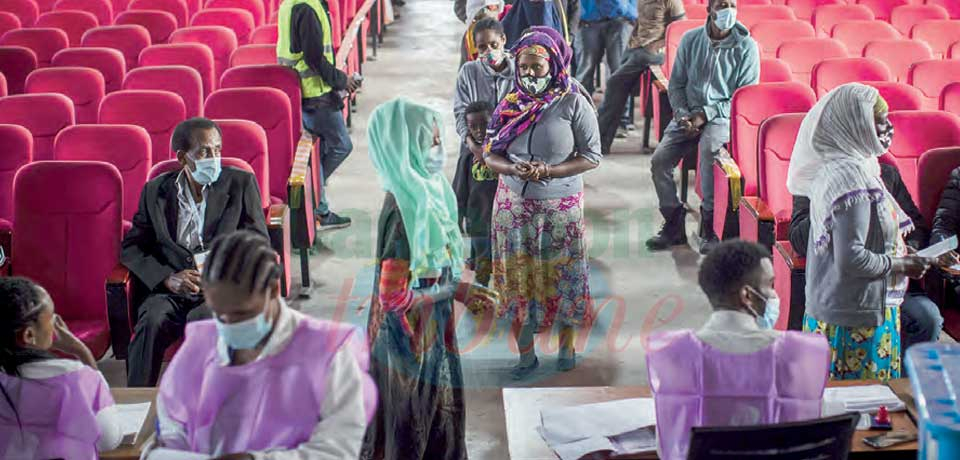 There are the first since Prime Minister, Abiy Ahmed came to power.
Millions of Ethiopians went to the polls on Monday June 21, 2021 for the National and Regional Elections. There elections are the first major democratic test for 44-year-old, Prime Minister, Abiy Ahmed, who rose to power in 2018 championing a democratic revival in Africa's second most populous country, and a break from its authoritarian past. The Nobel Peace Laureate, who freed political prisoners and welcomed back exiles, promised the election would be Ethiopia's most competitive in history, free of repression that marred previous ballots.
AFP reports that, in the capital, voters arrived shortly before polls opened at 6 a.m. "Our hope is those we voted for will bring development," said security guard Sisay Kebede, 50, after he cast the first ballot at his polling station. Abiy's newly-formed Prosperity Party is the frontrunner in a crowded field of candidates mostly from smaller, ethnically-based parties. Billboards with his party's lightbulb symbol adorn the capital. Former political prisoner Berhanu Nega is the only other prominent candidate not running on an ethnic ticket. But his Ethiopian Citizens for Social Justice Party has struggled to attract support outside cities. Though problems with voting registration and simmering ethnic violence delayed voting in some constituencies, reports says the process went on smoothly in most polling stations.
During the last election, the ruling coalition and its allies won all 547 seats. This time, more than 37 million of Ethiopia's 109 million people are registered to vote, choosing from 46 parties for Parliament. The electoral board says more candidates are running this time than in any previous vote. However, not all parties participated in the elections that took place yesterday. In Oromiya, Ethiopia's most populous province, the largest opposition parties are boycotting over alleged intimidation by regional security forces. A second round of voting will take place in September 2021. No date has been set for voting in Tigray, where the government has been fighting the region's former governing party, the Tigray People's Liberation Front, since November 2020.

Same category