Elections en Libye : on prépare le terrain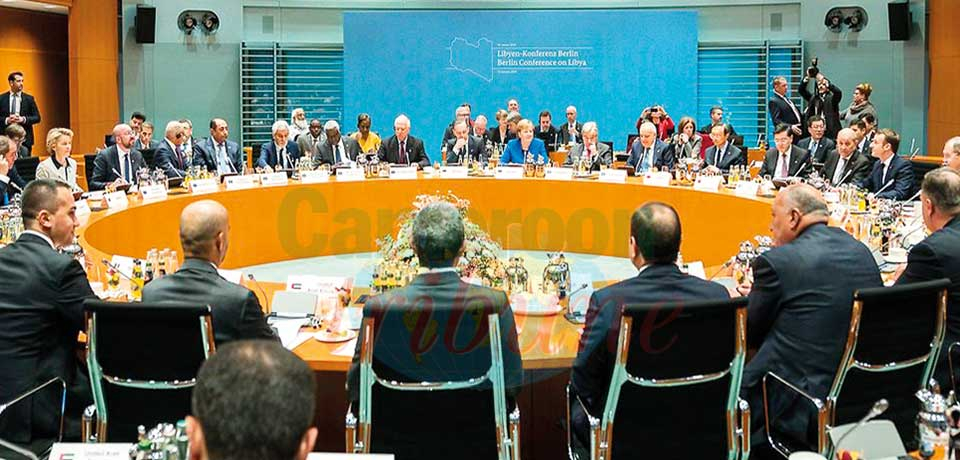 La deuxième conférence internationale tenue hier à Berlin en Allemagne portait principalement sur le retrait des troupes étrangères ainsi que la présidentielle et les législatives du 24 décembre prochain.
A l'initiative de l'Organisation des Nations unies (ONU), les ministres des Affaires étrangères des pays impliqués dans le conflit libyen se sont retrouvés hier à Berlin, en Allemagne. Cette deuxième conférence internationale sur la crise libyenne, après celle du 19 janvier 2020, a porté principalement sur les élections présidentielle et législatives prévues le 24 décembre prochain. Les participants venus de 20 pays impliqués dans ce conflit qui dure depuis la chute du guide Mouammar Kadhafi en 2011 ont ainsi profité de cette tribune pour faire le point de la situation sur le terrain, depuis la dernière rencontre, et sur la transition en cours sous le Premier ministre, Abdelhamid Dbeibah.
Read also :
Nigeria : Row Over Looted Artefacts
Sans démagogie et sans langue de bois, plusieurs intervenants à cette tribune ont reconnu que dix-huit mois après Berlin I, le retrait des forces étrangères n'a connu aucune avancée notable jusqu'ici. Pour le secrétaire américain en tournée en Europe, cette exigence est un préalable à la tenue d'élections crédibles et pacifiques dans ce pays miné par une décennie de guerre. « L'accord de cessez-le-feu du 23 octobre doit être pleinement mis en œuvre, y compris par le retrait de toutes les forces étrangères de Libye », a souligné Antony Blinken. Même son de cloche chez son homologue allemand, hôte de la rencontre. « Il est essentiel pour la poursuite de la stabilisation du pays que les élections aient lieu comme prévu et que les troupes et combattants étrangers quittent effectivement la Libye », a déclaré Heiko Maas.
Read also :
"It's A House That Has To Be More Representative"
En avril dernier, la Ligue des États arabes, l'Organisation des Nations unies (ONU), l'Union européenne et l'Union africaine, à l'unanimité, avaient également plaidé en faveur d'un retrait des forces étrangères. Quatre mois auparavant, l'ONU avait estimé à 20 000 le nombre de mercenaires et combattants étrangers en activité en Libye originaires pour la plupart de la Russie, du Tchad, du Soudan et de la Syrie. En vertu d'un accord bilatéral conclu avec le précédent gouvernement de Tripoli, des milliers de militaires turcs sont aussi présents dans le pays. La délégation libyenne qui prenait part pour la première fois à cette rencontre a surtout demandé un soutien politique et international pour une sortie définitive de cette situation.
Read also :
Pan African Parliament : What Impact 17 Years After?
Same category