Italy : Coalition To Defeat Jihadists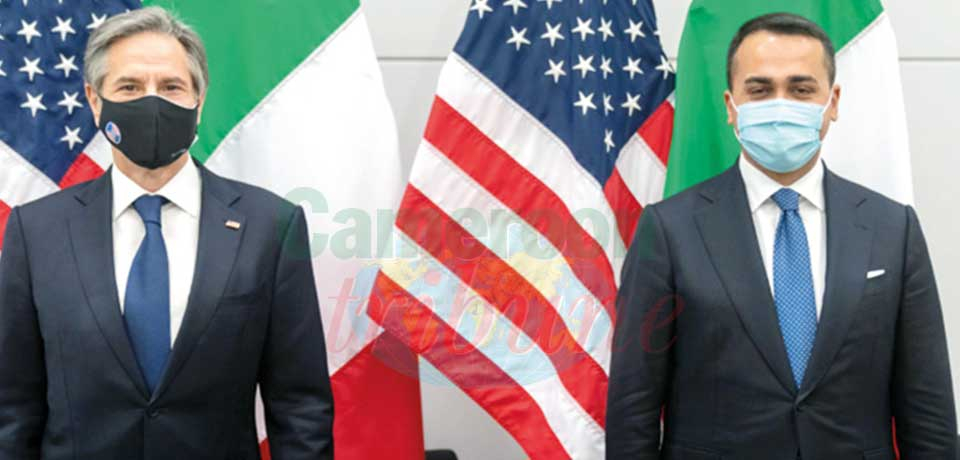 Meeting in Rome yesterday, U.S. Secretary of State Antony Blinken urged allies to maintain focus with a particular attention on countering its affiliates in Africa.
The fight against Islamic Terrorist Group (ISIS), has moved to a different level following the holding on June 28, 2021 in Rome of a meeting of foreign ministers from over 80 countries to map out new strategies aimed at defeating the Islamic State Terrorist Group. The Global Coalition meeting was co-chaired by the Italian Foreign Minister and International Cooperation, Luigi Di Maio and United States Secretary of State, Antony Blinken. In addition to the foreign ministers, the meeting also witnessed the presence of NATO Secretary-General, Jens Stoltenberg, EU foreign policy chief, Josep Borrell and a number of representatives from some African countries invited as observers.
Speaking during the meeting, the U.S. Secretary of State, Antony Blinken urged the 83-member alliance against Islamic State to step up its focus on operations in Africa, while working to prevent a resurgence of the militant organization in Iraq and Syria, "Ensuring the enduring defeat of ISIS also means effectively confronting ISIS threats outside of Iraq and Syria, in places where ISIS has recently focused its efforts," he said.
Blinken also announced an additional aid package to refugees in Syria and new sanctions against a senior leader of an affiliate known as the Islamic State in the Greater Sahara. The group, operating along Niger's border with Mali, has been targeting civilians, fueling concerns that local self-defense militias are engaging in the fight against the jihadists, the International Crisis Group said last month.
Italian Foreign Minister Luigi Di Maio, co-hosting the gathering, also called for a stronger focus on Africa, "Even if the Daesh (Islamic) threat in Iraq and Syria remains central to the Coalition's task, we cannot avoid tackling its global ramifications especially in the African continent, and specifically in Sahel whose stability is crucial for Europe and the broader Mediterranean," Di Maio said.
During the brainstorming exercise, the stakeholders also discussed ways to sustain pressure?on ISIS remnants in Iraq and Syria, and to counter ISIS networks elsewhere, including in Africa. They also assessed priorities for the Coalition's lines of effort related to stabilization, foreign terrorist fighters, counter-ISIS financing, and counter-messaging efforts. The Global Coalition against ISIS which has 83 members today, was put in place in 2014 by the US.

Same category