Boosting People's Wellbeing : Inclusive Humanitarian, Eye Health Programmes On Course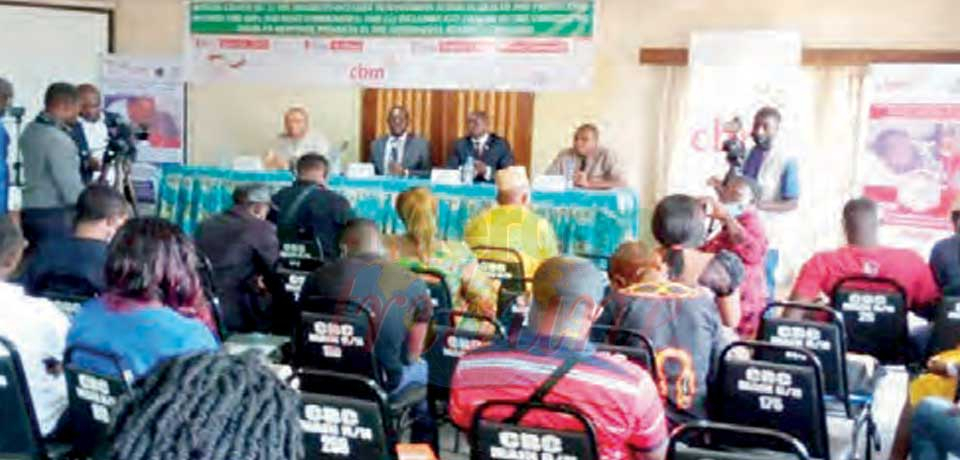 The Emergency Response by the CBC Health Services opens new window for most vulnerable communities in the crisis-rocked North West Region.
Inspired by the killer Covid-19 pandemic and the socio-political crisis rocking the North West region, the CBC Health Services is taking Inclusive Humanitarian actions and Special Eye healthcare services to persons with disabilities in the most vulnerable communities of the region. The projects received the blessings of the administration and stakeholders on June 26, 2021 during a launching event when the Christian Blind Mission (CBM), Germany was cheered for funding to deliver inclusive health and rehabilitation services to some 24,000 people in hard-to-reach areas and CBC Clinics. It is also about quality and inclusive eye health services to 16 health facilities in 12 health districts of the region.
From the look of things, they are indeed projects of hope. The Director of the CBC Health Services; Prof. Tih Pius told stakeholders at the launching event that the new window for the most vulnerable is in dire need of protection and support from all humanitarian actors to achieve. It was the Country Director of CBM; Julius Fon, who stressed their mission to improve the quality of life of people with disabilities, with inclusive eye health emerging as a pillar of their interventions. The CBC Health Services Eye Health Project has the next two years to help eye care providers integrate Covid-19 awareness in future work and promote an inclusive access to eye health in the region.
Convinced that persons with disabilities are often affected in every disaster, the funding will help matters for the CBC Health Services to improve access to inclusive humanitarian assistance and protection of Internally Displaced Persons and members of host communities with special attention to the rights and needs of persons with disabilities. The project was also conceived to help persons with disabilities and organizations to be effective in advocacy and contributions towards inclusive humanitarian response.
It emerged from the event in Bamenda that the prevalence of disability in the North West region is 10.5 per cent and the ongoing socio-political crisis is not helping matters. The frustration of persons with disabilities whose specific needs are not addressed in the ongoing humanitarian response have been registered and both projects by the CBC Health Services are expected to help the sun to shine on the less privileged. The Permanent Secretary in the North West Governor's office, Viang Mekala saluted the CBC Health Services and the CBM for standing by the government in the promotion of healthcare.

Same category