Commonwealth Parliamentary Association: Hon. Lifaka Elected Vice Chairperson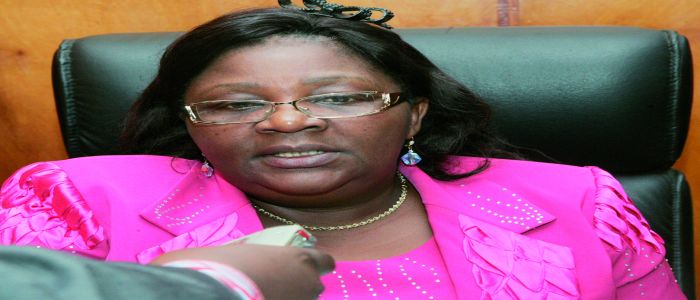 She was elected during the 62nd General Assembly of Commonwealth Parliamentary Association that held recently in London.
Cameroon's National Assembly Deputy Speaker, Hon Emilia Monjowa Lifaka has been elected Vice Chairperson of the Executive Committee of the Commonwealth Parliamentary Association (CPA). The CPDM MP was elected into the prestigious post following a highly contested election during the 62th General Assembly of the CPA that held recently in London, United Kingdom.
Hon. Lifaka's victory is seen as a major diplomatic victory for Cameroon and the Africa Region as a whole. "It is the first time Cameroon is holding such a position in the CPA and i think it is a big diplomatic victory for our country. It will put Cameroon in the limelight as far is parliamentary diplomacy is concerned. When you are elected at international level, it means the country is held in high esteem", Hon Lifaka told Cameroon Tribune on her return from the UK.
While expressing gratitude to the President of the Republic for his constant support to women, Hon. Lifaka holds that her election into the CPA which has membership from the 53 member countries of the Commonwealth will enable not only Cameroon but also the Africa Region as a whole tap from the good practices elsewhere and also share its own experiences.
Hon. Emilia Monjowa Lifaka entered Cameroon's National Assembly in 2002 and was elected Deputy Speaker in 2009. Since 2007, she has been engaged in CPA activities across the world. She is currently the Regional Representative for the West Africa Sub Region. She was the Conference Coordinator for the 60th CPA Conference that took place in Cameroon in 2014 amongst several other positions she has held in the association.
Same category