Auditing Mining Projects : Stakeholders Strengthen Skills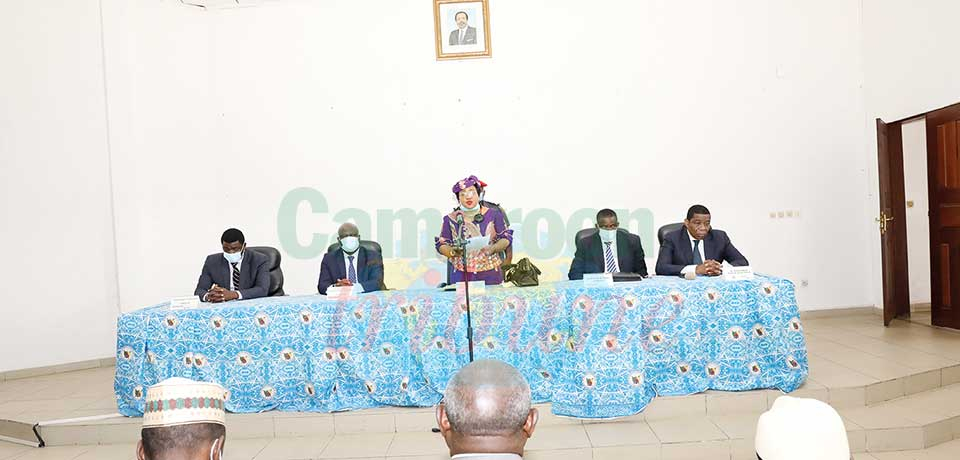 Minister Mbah Acha Rose chaired the opening of the two-day workshop ongoing in Yaounde which started on September 15, 2021.
In order to enhance accountability in the mining sector, the Supreme State Audit Office in partnership with the Project to Increase Surveillance in Extractive Industries in Francophone Sub-Sahara Africa, abbreviated PASIE is training participants on better control mechanisms. The Minister Delegate at the Presidency in charge of the Supreme State Audit Office, Mbah Acha Rose Fomundam presided at the opening of the workshop yesterday September 15, 2021 in Yaounde. The two-day workshop holding under the theme "Analysing the financial model and feasibility studies of a mining project," ends tomorrow September 17, 2021.
In her statement, Minister Mbah Acha Rose said the workshop which is the second to be organised within the course of the year seeks to reinforce the auditing skills of staff in the mining sector which will have a multiplier effect on transparency and accountability. "This workshop is to train participants involved with mining activities. The global objective is to empower them with knowledge on how to draw-up and analyse a financial statement from its format and content to feasibility studies on a mining project. They will be empowered on operationalisation and their role in mining projects," she stated. The Minister added that auditors of the Supreme State Audit Office will carry out field visits after the training to ensure that participants are putting into practice pedagogical knowledge acquired during the workshop.
As per the focus on the mining sector, she said authorities seek to make the mining sector a vector of development for the country. "The resources from mining must be accounted for. And for these resources to be effectively accounted for, people must know how to draw-up a financial plan in a mining project. When they know how to analyse it, then, they can now go ahead and implement the project efficiently. You would have realised that the authorities in Cameroon want to make this as a vector of development to our country," the Minister highlighted.
On his part, the Project Manager of PASIE, Alfred Enoh said the participants who are mainly institutional administrators will have their skills in monitoring activities of extractive industries developed. The overall objective, he noted, is to improve governance in the sector which will lead to national growth. Trainers for the workshop are regional experts in the mines sector from Congo and Cameroon.

Same category