World Rural Women's Day : Maximising Empowerment Opportunities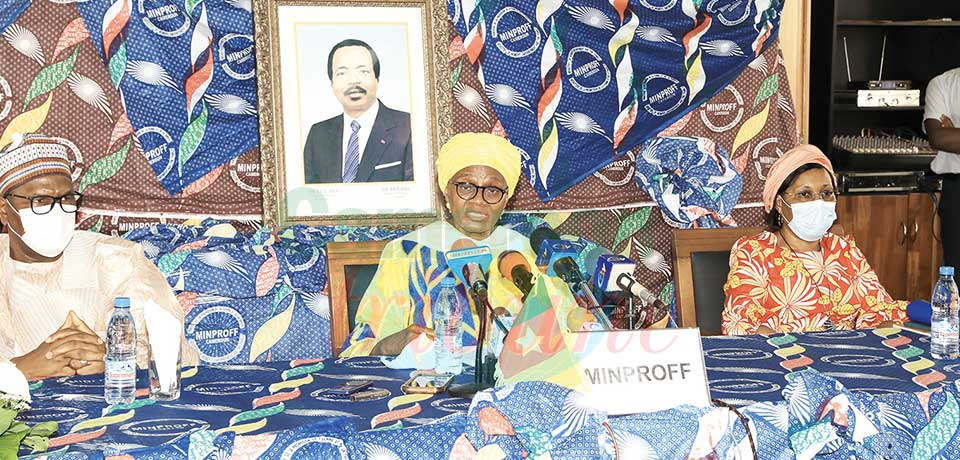 The 26th edition of the day was launched on October 7, 2021 in Yaounde.
The Minister of Women's Empowerment and the Family, Marie Therese Abena Ondoa has called on all women living in rural areas to make use of the opportunities given to them in improving their skills as rural women in Cameroon. She was speaking on October 7, 2021 in Yaounde as she launched activities to commemorate the 26th edition of the World Rural Women's Day under the theme: "Strengthening actions for peace, access to land and funding for the recovery of rural women and girls within a context of crisis."
In a press declaration, Marie-Therese Abena said on October 15, Cameroon together with the international community will commemorate the World Rural Women's Day, a day which calls on governments and other partners to strengthen actions for the promotion and protection of that category of people. The Minister said the day is an opportunity for Cameroon to address the problems faced by women living in the rural milieu, evaluate measures and actions implemented, with a view of identifying new strategies for the elimination of gender disparities and discriminations. This is to achieve gender equality as a requirement for peace, social justice and suitable development.
Minister Marie Therese Abena said it was better to use the phrase women living in rural areas rather than rural women due to the negative connotation of the latter. Stating that women living in rural areas are the pillars of many economic and social changes for sustainable development, they represent an essential part of the agricultural workforce and contribute in the fight against poverty and hunger. In Cameroon, the Minister of Women's Empowerment and the Family said they represent 71 per cent of the formal and informal agricultural labour force and produce more than 85 per cent of food consumed. In spite of efforts made, women living in rural areas still face many obstacles to their empowerment including poverty, violence, harmful cultural practices, climate change, the isolation of production areas, limited access to land and modern farming equipment as well as the health crisis. It is within this backdrop that Professor Marie-Therese Abena said the 26th edition of the Rural Women's Day highlights needs regarding the generation of income productive resources to rural women, important to satisfy other needs regarding the development of income- generating activities as well as to raise national awareness on the need to respect their rights with regard to land ownership and access to finance and advocacy to enhance their present living conditions.

Same category